It looks like in both DRAM and NAND it is at a level equivalent to "2y" when referred to Samsung, Micron, or SKHynix. TechInsights analyzed a CXMT '2x' (22nm D/R) part which actually looks closer in cell size to a mainstream '2y':
https://www.techinsights.com/products/mdp-2006-801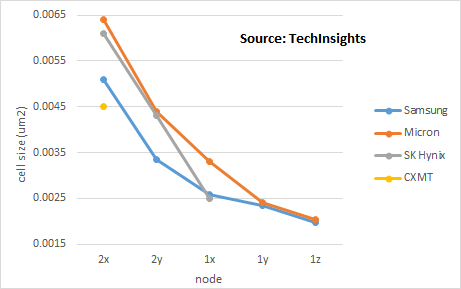 SMIC is mass producing 24 nm SLC NAND for GigaDevice currently. It is unique that the foundry produces standalone Flash NVM.
https://www.sekorm.com/news/80379973.html
YMTC has announced 128-layer 3D NAND, but its backing company Tsinghua Unigroup has some financial troubles.
Last edited: