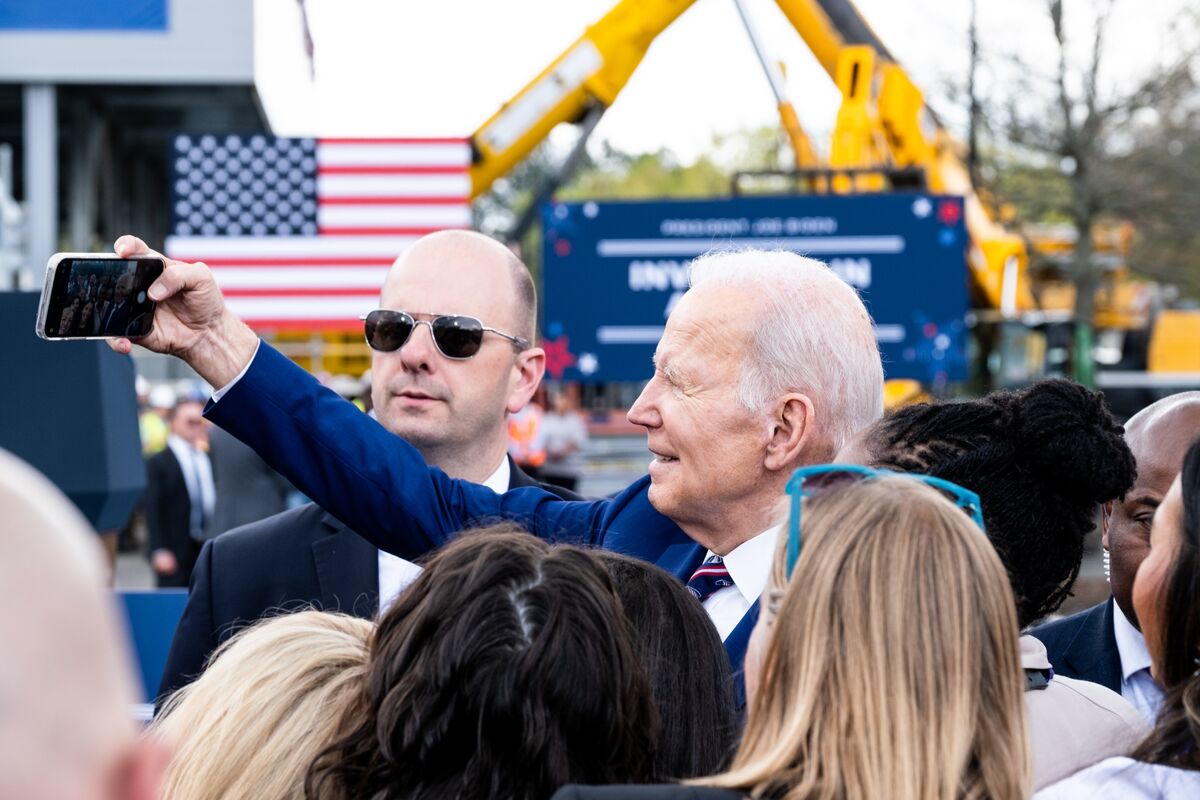 In August of last year, the White House signed the CHIPS and Science Act of 2022, a bipartisan effort to bring more advanced semiconductor manufacturing onto US shores. Of course, it already has plenty of critics. There are concerns that the bill is being larded up with red tape, or non-core...
www.bloomberg.com
Excerpts:
Mike Schmidt, Director of the CHIPS program office
Todd Fisher, Chief Investment Officer of the CHIPS program office
$39 billion is for manufacturing incentives $11 billion is for R&D
Todd and I are on that incentive side, on that $39 billion side.
We view ourselves fundamentally as managing a $39 billion investment program on behalf of taxpayers.
"Number one, we need to make a set of investments that are advancing our economic and national security. So we have a set of strategic objectives, but then we have to do so in a way that is safeguarding taxpayer dollars and really getting good deals. So we built our office here around chief strategy officer managing an office of strategy, technology and policy. That's Morgan Dwyer. She comes from the senior leadership of the Defense Department and the Office of Science Technology Policy.
And then Todd, bringing his considerable financial commercial expertise as the investment office, you know, gives us a way of kind of like mediating a conversation and coming up with an overall approach that is going to going to advance both the taxpayer protection side of the equation, but also the kind of strategic and economic."
"And so we say in leading edge logic, we want to have at least two large scale leading edge logic manufacturing clusters. We talk about the importance of advanced packaging, which is absolutely critical, both from a supply chain resiliency standpoint, but also from a technology leadership standpoint. We talk about memory, we talk about current generation to mature."
"And so the success will be to see that number instead of continuing to go down, to start to go up. And then in the very specific areas that we've already laid out, meaning leading edge logic where we now today produce 0% of the world's chips in leading edge, we've said very clearly we want to see two self-sustaining ecosystems at a minimum, and we have no real advanced packaging in this country either."
"We want to see quite robust aspects there, and we want to start to see cost competitive memory plants being done in this country. And we want to see all the pieces of the ecosystem, including suppliers, come together around those goals. And so that's how we're thinking about measuring ourselves."
"Yeah, we'll do like a review of the application and we'll decide, you know, based on the criteria we've laid out based on our economic and national security objectives, this is a project we want to support that will lead us to extending what we call a preliminary memorandum of terms, but basically a term sheet, right? And then you're in a commercial relationship with the company where we're going to try to align on a set of economic terms that allows a project or a set of projects to move forward. If we can align, then we'll do our due diligence and we'll move towards making that award."
"The other thing I would just say is on the kind of engineering side of things, this is just a personal view, but I think we as a country would be really better off if more engineers were interested in working on semiconductors, as opposed to say software. And I think all of of us can, you know, play a role in trying to shape that narrative. I mean, semiconductors, it is really the peak of human innovative capacity. And I think, you know, we need to make semiconductors cool here."
"The large leading edge fabs that are written mostly about, are already focused on certain geographic locations. That is where many of them have even started to construct on those locations. And we hope and expect to see, you know, broad ecosystems of suppliers and customers and others, you know, build around those ecosystems. However, that is not all of our money.
We also are trying to support current and mature nodes of semiconductors. Some of the things that really cause some of the slowdowns in the pandemic – auto, healthcare, MRI machines, etc., that are not like the leading edge of logic, but are, you know, mature nodes that have been produced for a while but are still really necessary to produce lots and lots of different consumer products and auto products and communications products."
"And we are ultimately going to take a portfolio level approach, right? Where we're going to try to maximize what we can achieve on the leading edge side, but also we hope to see really strong applicants on the current generation and mature side that are meaningfully contributing to supply chain resiliency and meaningfully providing that kind of resilience to critical industries like critical infrastructure like auto, like the defense, industrial base obviously being a critically important factor there from a national security perspective."
"But private investment is going to be driving this, right? And so fundamentally, when it comes to the kind of supply demand dynamics of any particular fab or any particular award, we're going to do our due diligence, as Todd said, we think that's core to our job, but we're going to be investing in a sense alongside private capital who will also have a measure of confidence that yes, there will be ups and downs as there always are in this industry, but that the overall demand profile is going to lead to healthy and self-sustaining dynamics."