In my last blog about Zentera I talked about secure border computing standards and how there were two separate challenges. Firstly, to develop good security technology that is easy to deploy. The technology has to be solid before you need to worry about the second challenge.
The second challenge is to make the standard a standard. The most practical way to do this is to partner up with some players who are big enough that if they insist that everyone else uses the standard then it becomes increasingly inevitable that the standard will stick.
Today, Zentera announced a deal with a major fabless semiconductor company. In fact the largest. In the kabuki theater that goes on deciding who is allowed to say what, Zentera are not allowed to use the name in the press release.
They have to be deliberately vague:"Zentera is pleased to report the closing of a multi-million dollar business arrangement with a large mobile chipset enterprise." said Mike Loftus, VP Marketing of Zentera. "This represents a significant validation of Zentera's infrastructure virtualization technology from an industry leading customer."
Aren't PR departments fun? If you go to the Zentara website you will see that they have two partners: Qualcomm and Microsoft. And Microsoft is not a "large mobile chipset enterprise" so you do the math.
Zentera's technology enables the enterprise to move, manage, and secure applications on any private, public or hybrid cloud. Qualcomm has chosen to work with their design ecosystem using Zentera technology creating secure "On the Border" computing environments. Using Zentera's Guardia Fabric for virtual hybrid infrastructures, the implementation allows numerous third-party vendors to collaborate with their engineering team while also enhancing security protection for the sensitive Intellectual Property.
Basically, the Zentera technology allows Qualcomm to work with partners such as EDA, IP suppliers and foundries without their intellectual property leaving the building but in a way that makes it easy to grant and rescind various levels of access.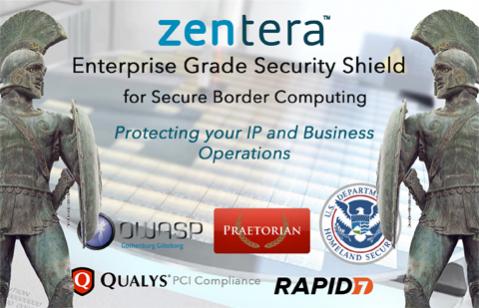 But perhaps more importantly, it is a validation of Zentera's technology. Smaller companies cannot evaluate security or EDA technology so it is very important when major companies adopt a technology since it gives everyone else the confidence that it must work and so other companies can adopt it without feeling the need to do a complete in-depth evaluation. This is especially important in the area of security since most semiconductor companies are not security experts and security is notoriously tricky. Anyone can develop a security technology that is so strong that…well, they can't crack it themselves. Which says nothing about whether really smart bad guys can. Given this is tough problem this is a testament to Zentera's new security standard.

More articles by Paul McLellan…
Share this post via: