What Semifore Does
Building the Design Foundation
Software engineers outnumber hardware engineers by 5X or more for a typical advanced semiconductor design. Complex software algorithms must control a growing array of specialized processors and hardware accelerators to deliver a robust product.
The hardware/software interface (HSI) provides the technology for software to control this hardware and it forms the foundation of the entire design project. Semifore's CSRCompiler™ system automates the creation of this foundation.
Unifying the Team
RTL design, firmware development, verification and technical publications all rely on a correctly implemented HSI to ensure a robust product. These teams also rely on accurate, up to date HSI information in many specialized formats to facilitate effective collaboration. CSRCompiler generates a verified HSI and all the formats needed by these teams. This frees the design team to focus on innovation, knowing their design foundation is solid.
The Executable Specification
Semifore has also developed a domain-specific language called the CSRSpec™ language. This design specification format delivers a production proven method to describe the required behaviors and implementation details of the HSI. It captures far more design intent than other design specification formats in use today. It facilitates an executable specification for the design.
A Winning Methodology
The combination of CSRSpec and CSRCompiler delivers a methodology that enables design team success with a correct and well documented design foundation.
For legacy designs, CSRCompiler reads design specification formats in use today – IP-XACT, SystemRDL and spreadsheets for example. Semifore has participated in the development of these formats and CSRCompiler has even been used to verify them.
CSRCompiler translates between these formats, creating a single linked and consistent representation of the design from a variety of inputs. CSRCompiler does extensive validation of input formats, verifying semantic and syntactic correctness. Design practices that can lead to sub-optimal results are also flagged.
CSRSpec and CSRCompiler are production proven and known for their robustness and reliability. Building your design foundation with them will free your teams to focus on innovation, knowing the design foundation is solid.
How Semifore Enables Design Team Innovation >
Semifore – The Foundation for Innovation
Richard Weber, CEO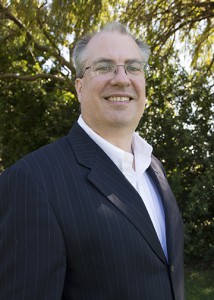 Richard Weber has more than 29 years of high tech experience. He has worked on digital and ASIC design for such companies as Data General, Stardent, Silicon Graphics, StratumOne and Cisco Systems. He received a Masters of Science in Electrical Engineering and a Bachelors of Science in Computer Engineering from the University of Illinois, Urbana-Champaign.
His pioneering work at Cisco formed the basis of what became the SPIRIT / Accellera SystemRDL1.0 standard in 2009. Richard is a long-standing member of the Accellera IEEE 1685 IP-XACT steering committee, and at the invitation of Intel he is participating in the recently-revived SystemRDL steering committee.
With Richard's deep understanding of the limitations of industry 'standards' and the political dynamics that form, and often limit, their evolution, he co-founded Semifore specifically to solve these challenges, to provide a practical, standards-based environment to enable design engineers to get their job done, and to minimize risk to deadlines by improving communication and productivity.
Jamsheed Agahi, VP Quality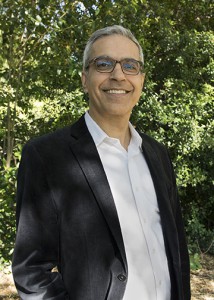 Jamsheed Agahi has more than 30 years of experience as software tools developer and verification engineer at Data General, Silicon Graphics, StratumOne and Cisco Systems. He received a Bachelor's of Science in Electrical Engineering from the University of Texas at Austin.
Jamsheed co-founded Semifore in 2006 with Rich Weber. As the verification expert, Jamsheed's primary role is ensuring CSRCompiler provides the best available standards-based functionality. His participation in the Accellera (and IEEE) UVM technical committee completes Semifore's influential role in the three standards and keeps the company in a leadership position. He is also currently a member of the Accellera's Portable Stimulus Working Group.
Herb Winsted, VP Business Development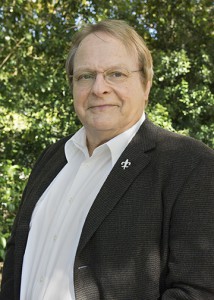 Herb Winsted has over 35 years of experience in semiconductor and EDA companies leading worldwide production projects, new tools and methodology deployment, direct customer customer support, and project rescue missions. He has lead successful projects for companies such as Samsung, LG, NEC, Texas Instruments, Sanyo, SGS Thompson, Ricoh, Fujitsu, Panasonic, DEC, Toshiba, General Dynamics, HAL, Motorola, Xerox, Intergraph, HP, Agilent, and many more. He leads Semifore's customer facing activities and project coordination.
Prior to joining Semifore, Herb provided worldwide sales and customer support for major accounts at Cadence Design Systems, Silicon Valley Research and Silvar-Lisco. He began his electronics career cutting Rubylith at a mask shop and quickly migrated to lead mask design at Advanced Micro Devices. He has held various CAD management positions at GEC Plessey Semiconductor and National Semiconductor.
Share this post via: