Magillem delivers EDA Front-end design environment software that provides seamless integration across Specification, Design, and Documentation processes.
Magillem sells to large corporations in semiconductors & embedded systems industries, solutions that drastically reduce the global cost of complex ASICs and FPGAs design.
Magillem industry expertise and adoption of standards such as IP-XACT and UVM, can achieve a real quality improvement for our customers helping them to deal successfully with the implementation of a new methodology. Our motto is to give you the « tool-box » software to mine your own expertise and add value to your business.
MISSION
Capture and trace all the information about your designs
Trace the evolution of a system through new regulations and new configurations Guarantee the coherence of platform descriptions, documentation/specifications and source code Work with data that are all in standard, non-proprietary formats
BENEFITS
Real-time consistency of product information
Semantic link setting
Information scalability and traceability
Impact assessment and notification of updates throughout the project lifecycle Capability to reuse and repurpose product information
Efficient, repeatable process, with built-in certification
XML-based and IEEE 1685 compliant
PRODUCTS
Our software products and platforms are all based on standards (IP-XACT / IEEE 1685) – thus offering tremendous gains of productivity as they enable product stakeholders to reuse their IP and to achieve consistency of product information all along the development lifecycle. Combined with Magillem unique ISDD® process (Integrated Specification, Design and Documentation), users gain unprecedented ROI over traditional methodologies.
CRYSTAL BULB
Helps you consolidate and monitor virtually unlimited data types.
DESIGN LIFE
A user interface which enables you to visualize all IP modifications and to manage design changes.
IP-XACT PACKAGER
Captures your IP repository in a pivot IEEE format.
REGISTERS VIEW
Enables you to work collaboratively on register views of systems and IPS.
X-SPEC
Executes your specification and lets you predict the behavior of your device. Tailored for IoT enablement.
ARCHITECTURE INTENT
Captures connectivity and memory requirements in IP-XACT and helps streamline them all along the design phase.
FOCUS GROUP
Captures knowledge across multiple channels and conducts dynamic verbatim analysis.
LINK TRACER
Lets you edit, create and manage interdependencies for full traceability.
SOFTWARE EXEC
Facilitates the validation of embedded software on virtual prototypes generated from IP-XACT (available later).
CONTENT PUBLISHER
Ensures the consistency, integrity and quality of all your design-related content.
GENERATOR STUDIO
A complete environment that helps you build and debug flow scripts.
PLATFORM ASSEMBLY
Automates your design integration and configuration.
REV'ENGE
Unprecedented reuse, refit, repurpose and reverse engineering capability to trace and upgrade your systems.
CHECKERS SUITE
Ensures compliance with respect to IP-XACT and detects inconsistencies early in the design flow.
IMPACT COVERAGE
Analyzes your content relevance and assesses the coverage and the impact of your changes.
REGISTERS ENGINE
An integrated hub designed to help you develop, elaborate, and compile registers.
VIRTUAL PROTOTYPING
Accelerates the design of ESL virtual platforms down to SystemC netlisting, and offers a unique interfacing facility with RTL assembly.
About Magillem
Magillem has been the pioneer, since 2006, in software leveraging business content for top tier semiconductors and embedded systems accounts worldwide. Magillem has been listed on Euronext Paris since 2009 (FR0010827741) and is trusted by numerous clients like Altera, Samsung, Qualcomm, NXP, ST Microelectronics, Texas Instruments, Thales… Magillem has 60 employees, including 48 engineers and PhDs in Research & Development alone. With an office in Tokyo, a subsidiary in Korea, one in China, 3 agencies in the United States (New York, Austin and the San Francisco Bay area) and 8 distributors in Asia and Israel, its footprint extends to all major countries.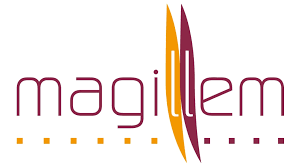 Share this post via: