We are the trusted partner for materials innovation.  We explore, test and develop advanced materials that are revolutionizing the next generation of electronics that make lives easier, entertaining and more productive.  For more than 15 years, our team, methodologies and quality data have driven impactful outcomes, market opportunities and innovative product designs for our customers.  As the Silicon Valley science hub of Merck KGaA, Darmstadt, Germany, we are perfectly positioned to break the boundaries of science and technology.  We advance digital living!
Intermolecular is a leading source of advanced materials discovery and understanding and we need creative thinkers with strong technical skills to help us respond to our customers' needs for good data for critical decision making.
Our team includes new college graduates, seasoned engineers, and business and scientific professionals. While our innovative hardware and software are uniquely powerful, the real strength of our organization is the intellectual depth and extensive skills of our team members.
Intermolecular employees work on materials challenges facing the industries we serve. We help discover and understand advanced materials critical to the roadmaps of the semiconductor manufacturers and other high-tech industries. Our team members are constantly learning and growing.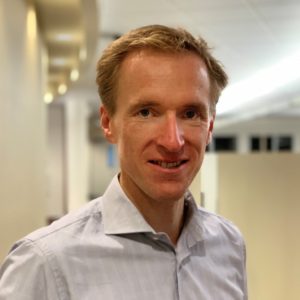 Casper van Oosten is the Business Field Head and Managing Director for Intermolecular, Inc., acquired by Merck KGaA, Darmstadt, Germany in 2019. Prior to this role, Casper worked in various roles on Eyrise™ Dynamic Liquid Crystal Window in Veldhoven, the Netherlands, at an affiliate of Merck KGaA, Darmstadt, Germany. Casper is one of the founders of the company Peer+ BV and the Eyrise™  technology, where he filled the role of CTO and, after acquisition by Merck KGaA, Darmstadt, Germany in 2014, Managing Director and Head of CellTech Operations. In this function, he was responsible for designing, building and operating a first-of-its kind factory for switchable windows.
Casper's former experience also includes a consultant role at Willems & van den Wildenberg New Business Consulting. Casper holds a PhD in Polymer Technology at Eindhoven University of Technology and MSc Mechanical Engineering at Delft University of Technology.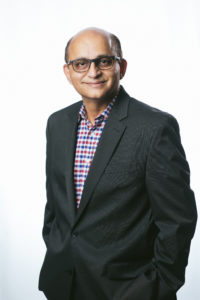 Mr. Milind Weling is Senior Vice President of Programs and Operations of Intermolecular, Inc. – the trusted partner for materials innovation. He is responsible for IMI's high throughput experimentation technology and manages the technical execution of customer programs for the discovery of advanced materials and leading edge device optimization. Milind is a senior engineering and management professional with extensive experience in advanced memory and logic semiconductor technology development, DFM and design-process interactions, new product introduction, and foundry management. His previous senior management roles include DFM products engineering at Cadence Design Systems and high performance CMOS technology development at Sun Microsystems, Philips Semiconductors and VLSI Technology.
Milind holds a B. Tech degree in Electrical Engineering from the Indian Institute of Technology, Bombay, and a MS degree in Electrical Engineering from the University of Hawaii. He holds 50+ patents and has co-authored over 70 technical papers, primarily focused on process technology, reliability and integration.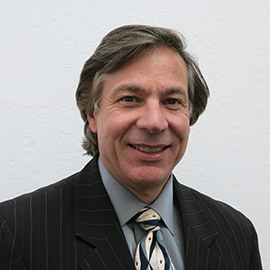 Mr. Aldo Orsi is Head of Customer Enablement / Business Development of Intermolecular, Inc. – the trusted partner for materials innovation.  He is responsible for all sales and marketing activities, utilizing his industry experience to help develop strategies that will drive top-line revenue growth while deepening overall customer engagement.  Throughout his career, Aldo has worked with many of the leading semiconductor device makers, using his combination of commercial and technical experience to manage complex customer relationships, while developing and implementing successful strategies that resulted in overall business growth.  Prior to joining the Intermolecular team, Aldo held various leadership roles in sales and marketing at EMD Performance Materials, AZ Electronic Materials, Arch Chemicals, JTBaker/Mallinckrodt, and Dynachem.  Prior to his commercial role in the semiconductor industry, he was a Photolithography Process Engineer at Signetics/Philips.  Aldo is currently an active participant of the SEMI Electronic Materials Group (EMG) and has served on various subcommittees in support of SEMI programs and initiatives.  He holds a B.S. degree in Engineering Physics from Santa Clara University.
Intermolecular Company Website
Share this post via: