Analog design is still significantly less automated than digital design flows and it remains the bottleneck in integrated circuit (IC) system development. The ability of a semiconductor company to capture system level value is often put at risk by analog design schedule delay. Conversely, the relative contribution from the analog circuitry to system level value is significant, as these circuits disproportionately impact real world performance factors – such as signal-to-noise quality and power consumption.
At Intento Design, our goal is to create software that analog designers love to use. Analog innovation happens faster and more effective when supported by our tools for informed decision making.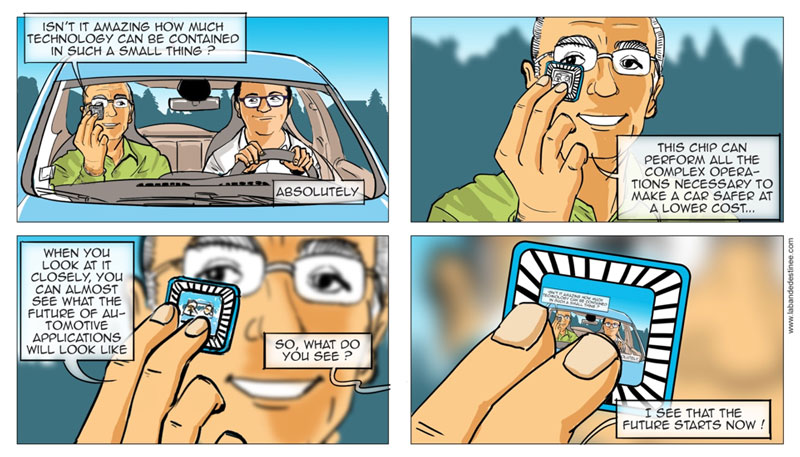 Intento Design founder and CEO Dr Ramy Iskander brings to the company more than 20 years of engineering and academic experience in computeraided design. Before founding Intento Design in 2015, Dr. Iskander worked as a research professor within LIP6 at UPMC-Sorbonne Universities; he has published more than 80 scientific articles in the field of analog CAD and created a significant portfolio of intellectual property in the field. Prior to joining academia, Dr. Iskander was a member of engineering teams at Digitaltest in Germany and Mentor Graphics in the USA, among others. Dr. Iskander was the Scientific Coordinator of the European FP7 project AUTOMICS, which is dedicated to the implementation of innovative design methods and tools for smart power ICs used in the automotive industry.
Products
At Intento Design, we think about analog design automation differently. Directly accessing the Si2 OpenAccess database, we develop unique vertical EDA.
We understand that every analog designer has his own unique design strategy. Our tools are designed to be adaptable and fast, facilitating informed design decision making at all project stages.
ID-Xplore is a technology independent analog design acceleration and migration tool for schematic centric design flows. ID-Xplore offers unique bias and sizing exploration that can exhaustively search the design space while respecting the designer's intentions.
ID-Substrate is a substrate coupling analysis tool for silicon & signoff verification. ID-Substrate accurately predicts substrate high-risk areas enabling failure prevention before fabrication. Also, ID-Substrate assures significant reliability and speed advantage for manufacturability signoff. The ID-Substrate tool is particularly useful in verification of automotive IC analysis.
Also, Intento Design team provides ID-Services for analog design, technology porting and substrate coupling analysis.
Share this post via: