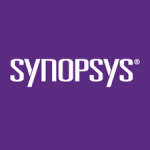 Grade 65 (5-7 Years)
Grade 66 (7-10 Years)
What are we looking:
A talented, energetic individual to join our Linux Support team. Our team's charter is to build, operate and maintain high performance Linux environment. Candidate's primary role is UNIX system administration and integration of bare metal and virtualized infrastructure. Candidate should possess strong communications skills, practical decision making and agile goal delivery.
Requires to multi-task and solve problems. Ability to schedule, prioritize, accomplish R&D-related activities and communicate actions and results as needed. Previous experience in customer support, computer operations, systems administration or another related area is required. Expertise in all aspects of UNIX system administration and experience with network operations is preferred.
Typically, a minimum of 5-7+ years of related experience(refer above for Grades)
Design, Automate and support Linux systems and services in a 24*7 production environment.
Work is independent and collaborative in nature.
Evaluate, recommend, and implement technical solutions to meet business needs.
Collaborate with other technical teams to solve problems and continually evolve the technology.
Prepare and maintain documentation of systems, standards, configurations, and procedures.
Support day-to-day operations of the environment including install, configure, maintain, and troubleshoot engineering secure compute environment.
Respond to alerts, reported issues, escalate problems as required, and resolve significant matters exercising independent judgment within established support practices.
Familiarity with public/private cloud like AWS/GCP/Azure/OpenStack for provisioning resources, basic support, and automation tools.
Knowledge of Job scheduling tools like LSF/UGE is plus.
Ensure compliance to Synopsys security policies such that stakeholder information is protected.
Skills/Knowledge:
Extensive knowledge of Linux operating systems and security patching.
Installing, monitoring, and administration of Linux systems.
Strong knowledge of R&D Linux environment.
One or more Linux System Administrator Certifications.
Experience with automation and configuration management tools such as Ansible.
Experience with hypervisors (VMware/oVirt/KVM/OpenStack) provisioning and management
Programming / Scripting skills in shell/Perl/Python.
Experience with monitoring and logging tools such as Nagios and the ELK stackU.
Advanced knowledge of Linux operating system.
Ability to clearly communicate technical concepts to both technical and nontechnical users.
Proven ability to work in a dynamic team environment, collaboratively working to resolve problems spanning multiple disciplines.
Basic Networking fundamentals including TCP/IP, DNS, subnetting, routing, etc.
Experience in configuring and using hypervisors such as KVM, Xen or ESX, knowledge of networking for virtual machines, particularly about security and performance, Knowledge of remote desktop software solutions, such as VNC, Citrix Xen server, VDI.
Solid knowledge on infrastructure services like Kickstart, NFS, DNS and DHCP.
Education:
Academic degree in Engineering
Share this post via:
---