Sr Principal Application Engineer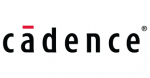 Website Cadence
Position Description:    
This is an excellent opportunity to become part of the fast-growing IP division of Cadence, to work on the most challenging and complex projects in the most advanced technology environments.  The candidate will work with both major companies and startups in the semiconductor domain (including automotive semiconductor) and help to identify how computational needs could be translated into SW computational IPs. The Candidate will work as part of a small team in a Pre-Sales role with our customers, specifically in support of the Tensilica products:
Understand customer requirements, often complex high-performance embedded systems typically in the ADAS / computer vision space, but also in other demanding computation applications and potentially in low power "always on" domains
Identify the most applicable Tensilica IP Product/s for the system and work with the customer to achieve efficient implementation.
Provide technical support for existing Tensilica IP products.
Propose suitable usage for Tensilica IP products e.g. supporting evaluations of existing catalogue DSP and explain how to use the TIE language to enhance solutions through custom instructions and processor architectures.
Act as liaison between sales, engineering and customer teams
Position Requirements:
Degree in Electronic Engineering or Microelectronics.
Good understanding of and experience in digital IC Architecture and Design with minimum 5 years demonstrated experience of working to deliver complex high-performance embedded solutions
Experience of DSP programming, Computer Vision / Machine Learning highly relevant, as is typical signal processing as found in ADAS systems.
Experience with embedded processors and / or embedded software programming in 'C' or 'C++', scripting using perl, python, makefiles etc
Minimum 3 years hands-on experience with Cadence Tensilica tools, IP and TIE language in live projects highly appreciated
Basic knowledge of contemporary EDA flows useful
Team oriented with the ability to work independently and as part of a geographically distributed team, bringing your own ideas and new initiatives.
Experience of working with customers will be an advantage
High level of English, written and oral.
Strong presentation and communication skills.
Position will require traveling abroad from time to time when more normal travel environments resume.
Company Information: 
Cadence is the global leader in software, hardware, and services that is driving the transformation of the electronic design automation (EDA) industry. This application-driven approach for creating, integrating, and optimizing designs helps customers realize Analog & Digital ICs, System-On-Chip devices, IP and complete systems at lower costs and with higher quality.
Cadence is an equal opportunity employer and is committed to hiring a diverse workforce.
Share this post via:
---