Spring 2024 Co-op – Ansys Discovery Post-processing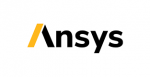 Website ANSYS
SUMMARY
ANSYS empowers the world's most innovative companies to design and deliver transformational products by offering the best and broadest engineering simulation software to solve the most complex design challenges and engineer products limited only by imagination. Thus, through our enriching intern program, we help develop the next-generation of engineers and technologists. Interns alternate between school and full-time work assignments each semester. You will develop our industry-leading simulation software while gaining real experience in your field of study. Each semester builds upon the foundational learning that prepares you for more advanced problem solutions. In this internship, you will support the Design Business Unit. This is a 40-hour per week paid position starting January 2024 and concluding April 2024. This position can be remote or on-site.
RESPONSIBILITIES
– Work alongside R&D engineers to design, implement, and verify engineering simulation features.
– Investigate and fix defects in production code.
– Develop unit / integration / regression tests.
– Develop / improve / maintain infrastructure processes and tools.
– Contribute to improve the efficiency and accuracy of ANSYS products.
MINIMUM QUALIFICATIONS
– Pursuing a BS in Computer science, Computer engineering, Mechanical engineering or related technical fields with a GPA of 3.0 or higher
– Currently enrolled in a full-time degree program and returning to university after the completion of the co-op program
– Exposure to C++
– Exposure to C# and/or Java
– Sharp and tenacious problem solving skills
PREFERRED QUALIFICATIONS
– Availability for multiple co-op rotations
– Prior experience with C++ and C#
– Strong math skills and exposure to writing algorithms
– Exposure to object-oriented programming
– Exposure to CAD and/or FEA
At Ansys, we know that changing the world takes vision, skill, and each other. We fuel new ideas, build relationships, and help each other realize our greatest potential in the knowledge that every day is an opportunity to observe, teach, inspire, and be inspired. Together as One Ansys, we are powering innovation that drives human advancement.
Our Commitments:
Amaze with innovative products and solutions
Make our customers incredibly successful
Act with integrity
Ensure employees thrive and shareholders prosper
Our Values:
Adaptability: Be open, welcome what's next
Courage: Be courageous, move forward passionately
Generosity: Be generous, share, listen, serve
Authenticity: Be you, make us stronger
Our Actions:
We commit to audacious goals
We work seamlessly as a team
We demonstrate mastery
We deliver outstanding results
Share this post via:
---