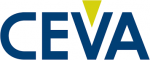 Website CEVA
Ever wondered how the tools (IDE, debugger…) you use to develop your software are brought to life?
Looking to be part of small group with Start-Up spirit, but still part of stable and profitable organization?
CEVA Software Development Tools team is looking for a brilliant Software engineer to join us!
In this position you will be part of a team that design and develop a full Toolbox solution including Eclipse based IDE, Debugger and Simulator targeting CEVA's world leading processors and accelerators for AI, Computer Vision, Machine learning and more.
You will engage with multiple programming languages (C++, Java and C#) working with Agile methodologies and supportive environment.
Requirements
B.Sc in computer science or similar degree from known university.
1-2 yeas of experience with C++ or Java programming
Passion to tackle varied and complex technical challenges.
Team player with strong communication skills.
Curiosity and resourcefulness.
Share this post via:
---