Security Application Engineer
Full Time
Applications have closed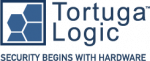 Website Tortuga Logic
Tortuga Logic, a System-on-chip (SoC) level cybersecurity company is seeking a Security Applications Engineer for our Silicon Valley office, to work closely with our R&D team and customers in the deployment of unique & innovative products to address the growing need for secure SoC designs. At Tortuga Logic, our goal is to help the world's leading SoC design companies to identify security vulnerabilities at the hardware/software boundary. Our proprietary technology will pinpoint potentially expensive security bugs in SoC silicon before tapeout.
As a Security Application Engineer you will work closely with our customers on specific chip design projects, support our customers' use of our products and represent our customer as the interface to R&D. This role has elements of pre and post-sales technical support. Travel and extended on-site engagement will be required.
Our products co-exist with all traditional EDA design tools. Your expertise in Emulation flows and technology and familiarity with simulation and RTL standards is essential. Additionally, your knowledge of SoC architecture and verification methodologies is a plus. You do not need to be an expert in security concepts, but you will become one.
Your primary responsibility will be pre-sales product evaluations and post-sales product deployment on-site at our key accounts. As the liaison between our development team and our customers, you will interpret and consolidate feedback to prioritize and direct R&D efforts. Additionally, you will help to develop value-added collateral such as customer product presentations and demos, application notes, and product training material.
Necessary qualifications:
Expert level engineer with a minimum of 10 years of proficiency in SoC design (Verilog/VHDL/SystemVerilog) and verification methodologies and technologies
Expert level proficiency with RTL Emulation products from Synopsys, Cadence, and Mentor
Track record of a driven desire to help customers achieve their verification goals
Willing to travel to work with clients
Excellent presentation and communications skills
Deep knowledge in one or several of the following technical areas: Digital Design, Emulation, FPGA-based Prototyping, Simulation, Functional coverage, IP and SOC design, key protocols (AMBA, USB, PCIe, USB, Ethernet, etc…)
Preferred qualifications:
Bachelors degree in Electrical Engineering, Computer Engineering, or equivalent field
A background in Computer Security or familiarity with Computer Security topics
Share this post via:
---