R&D Synthesis Lead Software Engineer (f/m/d)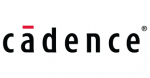 Website Cadence
Genus Synthesis Solution is the technology leading tool for synthesizing digital designs from RTL (Register Transfer Language) specifications (Verilog or VHDL) to netlists based on standard cells. Genus is used by over 400 customers worldwide to design chips. It is based on leading edge technology for global simultaneous optimization for timing, area and power.
We are looking for a software engineer to enlarge our Munich team, responsible for developing innovative technologies for optimization. Working from anywhere within Germany is an option.
Job Description
Design, implementation and validation of new innovative synthesis algorithms (optimization of digital designs) to improve the timing, area, and power design metrics. Validation and analysis of these on benchmark designs to measure achieved improvements.
R&D support of application and product engineers for customer problems and requests. This consists of problem analysis, debugging and fixing, or the development of new features and enhancements to improve synthesis results with respect to timing, area and power.
Requirements
Experience in SW development, C/C++ under Unix.
Desire to master complex algorithms and data structures. Using efficient data structures and development of optimization algorithms.
Knowledge in electronic design automation (synthesis, timing analysis, data path, optimization) desirable.
Motivation to learn new technologies, like logic synthesis and optimization.
Work in a goal-oriented manner in a team to develop new innovative algorithms for challenging and hard to solve problems.
Have fun competing for technical leadership in a technically challenging and innovative market.
Genus is developed at 3 major sites (San Jose USA, Munich, India). Communication in English is required as well as an ability to communicate and collaborate in a distributed international team.
University Degree in computer science, mathematics or electrical engineering.
Benefits we offer you:
Competitive Salary
30 days annual leave
5 days paid time to volunteer to give back to our communities
Group Personal Pension Plan
Ticket for the public transport
JobRad scheme
Meal vouchers
Working in a hybrid model in a modern office concept
Share this post via:
---