R&D Engineer, Senior – Software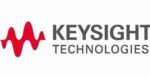 Website Keysight EDA
Keysight is the world's leading electronic measurement company, helping scientists, researchers, engineers and manufacturing experts address their toughest technical challenges with confidence through innovations in 5G/6G, Automotive, Network Visibility, Quantum and Software solutions. Our employees leverage their insight and passion to deliver measurement solutions in wireless communications, aerospace and defense, and semiconductor markets with world-class platforms, software and consistent measurement science.
This job is in Wafer Test Solutions (WTS) team where we research, design, develop and manufacture the world's most advanced semiconductor wafer and chip test solutions used to evaluate chip design, to control manufacturing process, or to verify performance and functions of semiconductor products. Your work will advance the the state of the art of chip industry – supporting high-end smartphones, data centers, autonomous vehicles, IoT and many other field where semiconductor is key enabling component.
In this role as a Software Design Engineer you will be a key member of a multidisciplinary and international team of R&D engineers who research and develop wafer test systems with Keysight's high-end instruments, advanced mechanical integration and platform software controlling complex test workflows. You will bring the solution research and design from initial concept to final product realization, implement agile development process and interact with global customers to solve their challenges at our local world class factory right here in Hachioji, Japan.
Required Skills:
• Minimum 7 years of experience in object oriented design and coding (in Java, C++ or C#, etc)
• Expertise in one or more of the following technical areas: requirement analysis, source control system, continuous integration, agile software process, electrical engineering, semiconductor devices
• Self-starter able to think and act independently to translate general objectives into tangible results, with a record of delivering successful designs on schedule to meet market requirements.
• Excellent communication and ability to work well in team environment with people at all levels.
Desired Skills
• MS in Electrical Engineering or Computer Science, or equivalent.
• Experience working with any of the following field is a plus:
○ GUI software development (desktop or mobile platforms)
○ Embedded software development experience.
○ Software development or application development experience with semiconductor ATE.
• Experience of working in an international team
• Experience in Agile software development process is a plus.
• Experience in leading a team of engineers.
R&D
• Using your creativity and deep expertise in software engineering to conceive and develop products that satisfy customer's test automation challenges.
• Work with multidisciplinary and international teams to coordinate solution-level design challenges to maximize product value.
• Design and implement software subsystems of wafer test solution products.
• Implement and promote Agile software development expertise.
• Solve problems in complex design, integration, and measurement applications.
Share this post via:
---