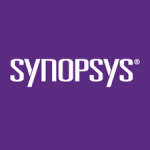 Website Synopsys
Main Responsibilities:
Responsible for designing, developing and maintaining ESD component libraries for use in several mixed signal and analog IP products.
Works in an international team of experts in a multi-site setup.
Ensures that the ESD component libraries are used correctly in IP products by means of reviews, use of advanced ESD extraction and simulation tools.
Capable of deploying methods to several international teams.
Key Qualifications:
Basic knowledge in transistor level circuit design, layout and ESD.
Working knowledge of Synopsys design tools like Custom Designer, ICV, Calibre, Star-RCXT.
Positive personality with good communication skills.
Ability to work in a small dynamic team with many remote contacts for providing ESD support.
Eager to optimize, test and build ESD verification methods and to drive the deployment of these methods.
Typically requires a minimum of 3 years of related experience.
Share this post via:
---