Propulsion control interface – locomotives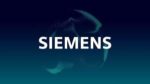 Website Siemens EDA
Siemens Mobility is an independent run company of Siemens AG. Its core business includes rail vehicles, rail automation and electrification solutions, turnkey systems, intelligent road traffic technology and related services
In Mobility, we help our customers meet the need for smart mobility solutions. We're making the lives of people who travel easier and more enjoyable while constantly developing new, intelligent mobility solutions!
Change the future with us
As a Senior SW engineer – Propulsion interface, you will be responsible developing control software for our our innovative rail vehicles. Your task, and responsibilities are as follows:
Definition of system requirements and system interface specifications for traction control.
You design and implement software components in alignment with the guidelines for safety-relevant software systems
Monitoring and review of design documents generated and get approval from customer.
Define integration of the drive control system into the vehicle, translating legal regulations, standards, customer, and market requirements into drive functions and always keeping an eye on costs and deadlines.
Expertise in inverter control and parametrisation. Understanding of motor control is essential.
you develop the software for the drive control system and test it in the laboratory environment as well as on site or in our factory, on the test facilities.
Your tasks include coordinating with HQ and participate in traction software validation and simulations setup.
You should conduct training sessions for customer and service colleagues.
You are responsible for monitoring and support during field validation.
You present the work results internally and externally.
Use your skills to move the world forward
We are looking for candidates having bachelor's or master's degree in electrical with focus on drive control and power electronics with 6 to 10 years of relevant rolling stock experience.
in-depth knowledge in the field of drive control, which you have acquired in your many years of work in the development, operation, or maintenance of rail vehicles.
Good communication and presentation skill completes your profile.
You should demonstrate strong teamwork and able to guide peers to bring out required results
Make your mark in our exciting world at Siemens
This role is based in Bangalore. You'll also get to visit other locations in India and beyond, so you'll need to go where this journey takes you. In return, you'll get the chance to work with teams impacting entire cities, countries – and the shape of things to come.
We're Siemens. A collection of over 379,000 minds building the future, one day at a time in over 200 countries. We're dedicated to equality, and we encourage applications that reflect the diversity of the communities we work in. All employment decisions at Siemens are based on qualifications, merit and business need. Bring your curiosity and inspiration and help us shape tomorrow.
Find out more about mobility at: https://new.siemens.com/global/en/products/mobility.html and about Siemens careers at: www.siemens.com/careers
Share this post via:
---