Product Validation Engineer II (Virtuoso RF Product Validation)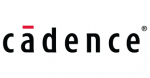 Website Cadence
At Cadence, we hire and develop leaders and innovators who want to make an impact on the world.
Work Location: Noida
Experience: 1-4 years
Education: B.E/BTech. (Electronics or similar)
Position Description:
Would work for product validation of Virtuoso RF (VRF) tools
Closely work with VRF RnD/PE to validate the new features coming in VRF tools .
Participate in project plans and functional specifications, develop test criteria and write test plans, Designing and implementing test cases , manually exercise and test functionality of the VRF products.    Develop automated tests within the existing test environment.
Maintain comprehensive regression suites for monitoring products quality
The position requires the ability to communicate with product validation engineers and development engineers to deliver quality, to keep the release/product on track and the schedules accurate and up to date.
Ability to communicate and work with global teams.
Position Requirements:
Mtech + 1-2 +years  OR Btech + 3-4 years exp
Good to have prior Design/Test experience in packaging/PCB design with Analysis tool usage & design flow
Experience in the software test/QA field . Thorough grasp of QA methodologies and the QA lifecycle for black box, functional, combinatorial, and customer-oriented testing
Understand test processes and methodologies in a software development environment.
Document precise and concise defect reports and test results
Good grasp of QA methodologies and the QA lifecycle for black box, functional and customer-oriented testing
Good understanding of power integrity and signal integrity
Be familiar with Linux system, and scripting skills with TCL or Perl or Shell is a plus
Knowledge of PCB design, routing, and packaging is a plus
Having good analytical and problem solving skills is essential
Excellent time management and prioritization skills
Excellent verbal and written communications skills
Share this post via:
---