New Product Introduction Specialist
Full Time
Applications have closed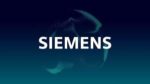 Website Siemens EDA
The NPI Specialist develops and implements plans for transitioning product designs from product development to 
manufacturing and to customer delivery.
– Leads NPI cross functional teams to bring new design into manufacturing
– Creates and effectively deploys the manufacturing core teams of procurement, material planning, quality, test and 
manufacturing engineering.
– With R&D: follows PLC and related design cycle milestones. Participates with R&D for: DFM (e.g. PCB fab, fabricated parts 
in general), DFT, DFA, and DFR
– Responsible for project planning, scope, schedule and identification of resource needs
– Responsible for monitoring and executing the project schedules
– Monitors and manages schedule changes
– Balances project resources, scope and schedule as more is learned about the project
– Coaches and applies PLC process knowledge in project plans, checkpoint and project reviews:
– Identify risk areas and mitigation plans.
– Set up the product in the Product Data Management Tool (Arena).
– Make product shippable. Ensure products released to CM are at shippable level per PLC guidelines.
– Ensure all documents are properly archived and up to date upon release and maintained.
– Drive and support early failure analysis workin coordination with QA and R&D.
– Support R&D new product builds and qualifications.
– Involve Suppliers in R&D designs (e.g. CM, Fabricators, OEM's).
– Manage the process of working with R&D in the creation of bills of material for newproducts via RTM, RTP Releases, 
ECO's, using Arena.
– Create and manage budgets for Capital and Expense in support of the OPS NPI.
– Manage/Coordinate OPS involvement with the prototype and early production runs of new products (Europe and US):
– Involve MFG team for ramp-up management.
Bachelor's Degree in Engineering or Business.
Minimum 6 years of experience in Electronics Manufacturing.
Experience with Product Life Cycle Management, DfX (Design for Manufacturing, Assembly, Test, Reliability and Support),
Project Planning for New Product Introduction, Product Cost Analysis, and Product Data Management Systems.
– In depth understanding of the Product Life Cycle Process and phase gate planning for the New Product Introduction 
Process
– Team Leadership and cross functional coordination skills
– Ability to drive goals and resolve conflicts
– Create and implement project plans
– In depth understanding of the electronic component supply chain
– In depth understanding of electronic manufacturing process for circuit board assembly and higher level electronic systems 
assembly
Organization: Digital Industries
Company: Mentor Graphics Corporation
Experience Level: Experienced Professional
Job Type: Full-time
Share this post via:
---