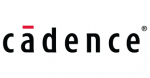 Validate DDR, LPDDR and GDDR Cadence test chip silicon for leading edge protocols and advanced nodes. Bringup, characterization and validation of test chips. Work with design team to debug problems and performance issues. Report results to design teams. Generate test reports.
Position Requirements
Candidate's background should include a minimum 1 year of silicon test and validation experience
Good understanding of lab equipment and measurement techniques for high speed interfaces.  High speed scopes, probes, spectrum analyzers, BERTs.
Software proficiency for test scripting, data handling and reporting using scripting languages such as Python, TCL etc.
Communicate with global teams (US, India, China, EU), which work in different time-zones
Excellent problem-solving skills, good communication skills and ability to work cooperatively in a team environment
Work with design team to understand requirements, fashion tests and review results
BEng, MEng
The annual salary range for California is $108,500 to $201,500. You may also be eligible to receive incentive compensation: bonus, equity, and benefits. Sales positions generally offer a competitive On Target Earnings (OTE) incentive compensation structure. Please note that the salary range is a guideline and compensation may vary based on factors such as qualifications, skill level, competencies and work location. Our benefits programs include: paid vacation and paid holidays, 401(k) plan with employer match, employee stock purchase plan, a variety of medical, dental and vision plan options, and more.
Share this post via:
---