Lead Analog Validation Engineer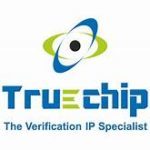 Education
BE/B.Tech./MS/M.Tech.(Electronics or Electronics & Communication)
Required Basic Qualification & Skills:
Strong understanding of electrical circuit analysis, design, and test fundamentals
Automation of Analog Characterization Setups using Labview and Test Stand.
Strong Debug and problem solving skills
Bring up of Silicon & Analog Validation Platforms like Analog Board for new ASIC/SoC design.
Highly motivated, energetic individuals to take up bench characterization challenges on stand-alone /automated bench setup.
Knowledge of C is must.
Candidate must possess at least a Bachelor of Engineering/Technology or Master of Engineering/Technology in Engineering (Electronics/Telecommunication)
Strong leadership and planning skills to plan and deliver timely results for lead positions.
Additional Preferred Qualifications:
Expertise in using test & measurement equipments used in Analog Validation (High Speed DSA, Programmable Voltage/Current Sources and Measurement equipments, AWG, Spectrum Analyzer, Audio precision etc)
Expertise with PVT characterization of Analog IPs ADC,DAC,PLL,USB,VREG, OSC,DDR, LOW POWER and IO PADs.
Good debugging exposure and root cause analysis for new analog designs.
Knowledge for Multilayer Board design, testing, integration and Signal Integrity issues.
Some understanding of differential signaling, transmission line theory.
Experience with LabVIEW and Test Stand automation software
Experience in a lab environment
5-10 year(s) of working experience in the related field is required for this position.
7+ Years hands on and excellent people skills for lead positions.
Primary and Secondary Responsibilities: 
Develop unique and sometimes complex bench characterization test methodologies for ADC,DAC,PLL,USB, VREG, OSC,DDR, LOW POWER and IO PADs in order to determine and verify the device's functional and electrical performance across Manufacturing Process, Voltage, and Temperature combinations for the datasheet parameters.
Develop and write automated code to control all test equipment during the collection and processing of characterization data which can run automatically to generate required PVT electrical parameters.
Perform Design Evaluation and Bench Characterization for Analog IPs on devices still in development servicing the Automotive, Industrial and Select Consumer Electronics industries.
Provide requirements, review schematics and PCB layout to develop circuit boards that maintain excellent Signal Integrity to enable design evaluation and characterization of ADC,DAC,PLL,USB,VREG, OSC,DDR, LOW POWER and IO PADs
Other Complex Tasks: 
Provide customer application note support by generating characterization data for customer scenarios.
Participate with a team consisting of marketing, systems, design, test, and project management to support the successful launch of new products.
Team and People Skills: 
Strong team-building skills and the ability to communicate thoughts and information to individuals of different backgrounds is a must.
Share this post via:
---