IT Engineer, Software, Senior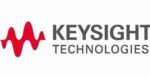 Keysight Technologies is forging a new legacy with 78 years of innovation from our founding fathers – Bill Hewlett and Dave Packard, whose shoulders we stand upon today. As a future technology enabler, Keysight Technologies goes where the electronic signal goes, helping to unlock measurement insight at leading technology companies. Our customers are in more than 100 countries where technology is changing at an exponential pace with more demands from more devices, faster, smaller, anywhere, anytime, smarter, connected.
Our IT organization partners with our engineers to help us go from an idea to the market place delivering the measurement solutions to create a more connected and secure world. We are growing our IT division and we are looking for you to join us in this incredible journey and help us shape the future.
Job Description
(China, India and Romania Only)
Performs IT functions such as design, analysis, evaluation, testing, debugging and implementation of applications programs supporting the company infrastructure business processes and operations and/or network-based (cloud) product systems. Analyzes, installs, acquires, modifies and supports operating systems, database or utilities software. Plans, conducts and directs the analysis of business problems with automated systems solutions.
At least 80% of time, focused on the development of Keysight-unique software solutions for external digital customer engagement or internal business automation. Designs, develops, tests and debugs software throughout the product lifecycle from requirements definition to production release to iterative enhancements and support.
Determines and develops approaches to complex information technology assignments
Leads information technology projects using in-depth experience to influence results
Solves complex IT problems using indepth experience
Job Qualifications
Bachelors or Masters Degree or University Degree or equivalent.
Typically 6-7 years relevant experience for entry to this level.
Requires extensive experience and knowledge in job and ability to work independently.
Share this post via:
---