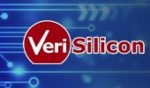 Descriptions
Design micro-architecture for image processing algorithms, spec definition, Block and top level RTL implementation, optimization and verification, Design flow and FPGA validation.
Requirements
Work experience and rank are not limited, master degree and above with related major, programming skills in Verilog HDL.
Knowledge of Image or video processing.
Experience of ASIC design (including specification, micro-architecture, and RTL implementation).
Be familiar with design flow (Synthesis, Lint, CDC, DFT, and etc.).
Experience of Image processor design, such as 3D noise reduction, HDR, white balance, image enhancer will be a plus.
Highly motivated and skillful at solving difficult technical problems.
Share this post via:
---