Global HR Analyst (RPA/AI/ML/Power BI)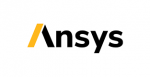 Summary / Role Purpose
Successful Global HR analyst plays a crucial role of analyzing, reporting qualitative and quantitative data/ trends. HR Analyst helps ensure maximum efficiency for HR functions on areas such as employment trends, hiring, compensation and benefits, performance management, training and development, retention, and turnover rates. HR analyst is often meticulous with excellent people management skills to deal with varied stream of people both inside and outside the function each day.
Key Duties and Responsibilities
Responsible for utilizing data and existing tools for the purpose of reporting, analytics, and dashboards.
Ad hoc data collation – analyzing, and reporting relevant data from varied sources; including external sources such as macro market trends, survey data, etc.
Gather, benchmark, and assess key data/ metrics about employment trends, hiring, compensation and benefits, training and development, performance management, retention, and turnover rates. Identify best practices.
Prepare clear, readable reports of findings. Use findings to develop meaningful conclusions and provide recommendations.
Develop and evaluate surveys, validate results, and make sure we are measuring what is needed.
Minimum Education/Certification Requirements and Experience
0 – 3 years of experience in an Analyst role
Bachelor / Master's degree in statistics or business administration, or related field of study or equivalent work experience.
Experience working on statistical and predictive analysis from data derived.
Understand various data analysis tools/ techniques, software options including RPA/ AI/ ML/ other automations.
Must have diligence, excellent communication and analytical skills backed with good business acumen.
Working knowledge of MS Office Suite (Word, Excel, PowerPoint, Outlook)
Ability to organize data and distinguish confidential data.
Preferred Qualifications and Skills
Certified Professional or Senior Certified Professional in Data Analysis from recognized/ reputed organizations.
Understanding/ knowledge of HR fundamentals, practices, and procedures to work with HR data.
Share this post via:
---