Field Application Engineer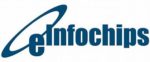 Website eInfochips
Arrow Electronics, a leader in the global electronic component distribution arena, is seeking a highly qualified Field Application Engineer to support our client base. This individual will play an integral role in servicing and consulting our highly visible customer base for our product lines including, but not limited to: semiconductors, microcontrollers, microprocessors, wireless devices, etc. If you are looking for an opportunity to broaden your technical design/engineering experience into a consultative and solutions driven outlet, while providing best in class service to Arrow's core customer base, then this may be the job for you!
What You'll Be Doing
Responsible for utilizing an advanced understanding of the customer needs and technical leadership expertise to champion return on engineering investment.
Participate as technical lead on large, complex customer engagements involving broad, system solutions and identify and drive demand creation by maximizing Arrow content on designs.
Partner with the sales team across pre-and post-sales activities, providing advanced technical support and consulting to promote demand creation. Champion return on engineering investment, design win priorities, initiatives, and promotions by obtaining buy-in and support from sales. Provide technical leadership to the branch, customers, and suppliers shaping strategy and guiding technical direction/priorities.
Demonstrate an advanced understanding of the strengths and weaknesses of supplier technologies and how those technologies relate to market needs, including vertical segmentation. Position Arrow's differential value proposition, supplier technologies, as well as, competitor technologies. Possess a complete knowledge of products and full knowledge of entire scope of assigned lines. Has sound product knowledge of Arrow's line card. Attend supplier trainings.
Manage supplier and customer expectations by building and developing relationships with senior level decision makers, keeping stakeholders up-to-date on activities, plans, and progressing towards initiatives. Deepen and broaden connections with key decision makers within suppliers and customers.
Attend and actively participate in strategic branch meetings and QBR. Use ROI concepts for making strategic business plans and decisions. Develop and drive strategic technical plans by supplier line or customer solutions. Successfully create, organize and conduct engineering customer events or conference or engineering training. Support design services initiatives.
What Are We Looking For?
5+ years of hands-on Engineering and Design Engineering experience.
Knowledge of hardware including: ICs, connectors, microcontrollers, microprocessors, wireless, semiconductors, and/or related products.
Strong communication skills and ability to consult in a client-facing role.
Reliable mode of transportation for onsite client meetings and consultations.
Ability to make highly effective technical solution recommendations regarding microcontroller, microprocessor, semiconductor, and similar lines of service
Requires in-depth knowledge and experience of Analog/Power and/or Embedded design
Works independently; receives minimal guidance
Represents the level at which career may stabilize for many years or even until retirement
Uses best practices and knowledge of internal or external business issues to improve products/services or processes
Typically resolves complex problems or problems where precedent may not exist
Often leads the work of project teams; may formally train junior staff
Works independently but must be able to collaborate in small teams.
Education/Experience Requirements:
Typically requires a minimum of 5 years of related experience with a 4 year degree; or 6 years and an advanced degree; or equivalent experience.
What's In It For You?
At Arrow, we recognize that financial rewards and great benefits are important aspects of an ideal job. That's why we offer competitive financial compensation, including various compensation plans, and a solid benefits package.
Medical, Dental, Vision Insurance
401k, With Matching Contributions
Paid Time Off
Health Savings Account (HSA)/Health Reimbursement Account (HRA) Options
Growth Opportunities
Short-Term/Long-Term Disability Insurance
And more!
Share this post via:
---