Executive Administrative Assistant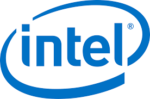 Intel
Job Description
Xe Silicon Engineering is a part of the Accelerated Computing Systems and Graphics Group within Intel and supports product roadmaps across multiple groups within the division. Xe Silicon Engineering is a fast-paced, highly diverse group of individuals. There are many opportunities within the group to learn, grow and contribute.
Responsibilities include but not limited to:
Duties include organizing and managing extremely complex calendar schedule(s) for one or more vice presidents and managers, maintaining executive's agenda and assisting in planning appointments, leadership meetings, all hands meetings, etc.
Makes extensive travel arrangements and prepares expense reports.
Provides support for departmental events, quarterly events and recognition as well as coordinating activities across the organization, events, conferences, face to face meetings, etc.: plans and organizes the events, prepares agendas, coordinates all logistics.
Maintains In-depth understanding of office management procedures and departmental and legal policies.
Demonstrates strong accuracy and attention to detail while taking the initiative to manage logistics of the department/division such as maintaining divisional organizational charts, and divisional logistics needs.
Strong capability working with all Microsoft tools, purchasing and finance systems.
Additional duties include managing tactical projects, general administrative duties such as order supplies, CR coordination, generating shipping memo, etc.
Expert in handling and maintaining confidentiality using discretion and sound judgment.
Coordinates activities with admin team to ensure division goals are met.
Works closely with the Senior and Executive administrative staff and works productively as a team member.
Qualifications
You must possess the below minimum qualifications to be initially considered for this position. Preferred qualifications are in addition to the minimum requirements and are considered a plus factor in identifying top candidates.
Minimum Qualifications:
High School/Equivalent
7+ years Senior Administrative experience or equivalent education
Proficient in Microsoft Office, including Outlook, Word, Excel and PowerPoint.
Calendar management
Desired Skills/Experience:
Effective organizational skills to improve the efficiency of administrative processes.
Workday and Concur experience desirable.
Experience with attending staff meetings, working with Chiefs of Staff or Technical Assistants
Experience supporting high level executives
Behavioral traits that we are looking for:
Exercises diplomacy, tact, and judgment in interacting with a wide range of constituents at varying levels of an organization including staff at all levels, administration staff ; customers.
Possesses strong customer service orientation and uses judgment/discretion in handling confidential information.
This position is not eligible for Intel immigration sponsorship
Apply for job
To view the job application please visit jobs.intel.com.
Share this post via:
---