Director of Product Management, Generative AI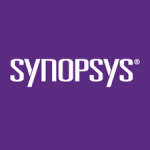 Are you passionate about leveraging the power of machine learning to drive innovation and create groundbreaking software solutions? Join Synopsys' Generative AI COE as a Product Management Director and play a pivotal role in shaping the future of our machine learning solutions. We are seeking a dynamic and experienced individual to lead the development and execution of our machine learning product strategy.
Responsibilities:
Technology Strategy: Develop and execute a comprehensive strategy for out Generative AI offerings. Collaborate with cross-functional teams, including data scientists, engineers, and designers, to define product vision, roadmap, and feature prioritization.
Generative AI and Machine Learning Expertise: Demonstrate a deep understanding of Gen AI concepts, algorithms, and techniques. You will drive thought leadership in multi-modal AI/ML Ops platforms, neural search, large language models, and cloud-hosted vs. on-prem services.
Market Research: Conduct market research to identify customer needs, market trends, and competitive landscape. Gain deep insights into customer pain points and use this knowledge to drive product innovation and differentiation.
Requirements Gathering: Work closely with customers, stakeholders, and internal teams to gather and prioritize product requirements. Translate customer needs into clear and actionable product specifications, user stories, and acceptance criteria.
Product Development: Lead the end-to-end product development lifecycle, from concept to launch. Collaborate with engineering teams to ensure timely and high-quality delivery of Generative AI features and enhancements.
AI Product Launch Lifecycle Organization: Develop go-to-market strategies and lead announcements through to customer adoption and success. Collaborate with marketing and sales teams to create compelling product messaging, sales collateral, and training materials.
Technology Ecosystems: Create cohesive partnerships and team up with internal and external stakeholders to enable new innovations and build successful technology ecosystems. Open new go-to-market possibilities and introduce novel business models and monetization methods.
Product Performance Analysis: Monitor and analyze product performance metrics, user feedback, and market trends. Use data-driven insights to identify areas for improvement, optimize product features, and drive continuous product innovation.
Qualifications:
Master's degree in Computer Science, Electrical Engineering, or a related field.
MBA or Executive Education is a plus.
Proven experience as a Product Manager and Technology Executive in the machine learning or AI domain.
Proven record nurturing ideas from concept to market introduction for Fortune 1000 global businesses. Experience in Cloud based business models a plus.
Strong understanding of machine learning concepts, algorithms, and techniques. Generative AI and LLM related experience is a strong plus.
Experience working with cross-functional teams, including data scientists, engineers, and designers.
Excellent analytical and problem-solving skills, with the ability to translate complex technical concepts into clear and actionable product requirements.
Strong communication and presentation skills, with the ability to effectively communicate product vision and strategy to both technical and non-technical stakeholders.
Experience with agile development methodologies and tools.
Passion for innovation, emerging technologies, and staying up to date with the latest trends in machine learning and AI.
Share this post via:
---