Dir, Applications Engineering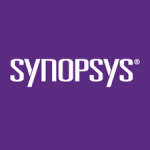 Website Synopsys
Responsibilities:
Manages both pre-sale and post-sale technical staff and support activities including assessment of how company products meet customer needs and the preparation of product specifications for development and installation of customized applications/solutions.
May provide pre-sale technical support in sales presentations and product demonstrations.
Establishes and maintains lines of communication with design engineering on issues such as considerations for product reliability.
Works with marketing and product managers to define new products and may provide insight from the field back to these groups.
Selects, develops, and evaluates personnel to ensure the efficient operation of the function.

The role is Director of Applications Engineering. This role is a multi-faceted role where one need to direct a team towards achieving business goals, be the primarily interface for sales, product team and customers.
One needs to direct and controls the activities of one or more functional areas, divisions, product groups or service areas through senior managers who have overall responsibility for the successful operation of assigned areas.
Conducts performance reviews and provides feedback to employees.
Manages the allocation of rewards across the areas managed.
Develops corporate and/or organizational policies and authorizes their implementation.
Involved in organizational roadmap and strategy.
Detailed knowledge of company allows for innovative concepts and promoting new ideas.
Provides direction to senior managers in various areas, groups, and/or operations.
Guides top senior management on specialized technical or business issues.
Consistently works with abstract ideas or situations across functional areas of the business.
Through assessment of intangible variables, identifies and evaluates fundamental issues, providing strategy and direction for major functional areas.
Requires in-depth knowledge of the functional areas, business strategies, and the company's goals.
Must interact internally and externally with executive level management, requiring negotiation of critical matters. Influences policymaking.
Ability to persuade key decision makers and manage strategic communication.
Requirements:
At this level, a postgraduate degree or equivalent is expected.
Directs and controls the activities of a broad functional area through several department managers within the company.
Has overall control of planning, staffing, budgeting, managing expense priorities, and recommending and implementing changes to methods.
Makes final decisions on administrative or operational matters and ensures operations' effective achievement of objectives.
Develops strategic policies and actively helps in setting organizational road-map.
Advises senior management on specialized technical or business issues. In a leadership role, regularly interacts with executives and/or key customers on extremely difficult matters.
Interactions frequently involve special skills, such as negotiating with key customers or management or influencing senior level leaders regarding matters of significance to the organization.
Share this post via:
---