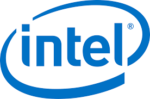 Intel
Job Description
Intel invites you to be a part of something amazing. This Journey starts now!
Working in Intel IVE gives you more than a student position- but a stepping stone to a challenging career in one of the most varied, diverse and interesting places to work.
What will you do ?
In your role as a Dev Ops student you will take an active part in a development team focused on an Execution automation solution that supports Intel product validation.
We are using various technologies on the Microsoft Azure cloud infrastructure such as SQL, CosmosDB, DataBricks, Angular, .Net Core and much more.
Our team is adopting the best SW development methodologies and practices to achieve the highest quality solutions required for the high complexity and criticality of our system.
As a Dev-Ops student you will take part in all Dev-Ops activities in out team such as maintaining and monitoring the cloud infrastructure, automation of dev-ops processes, managing the clusters, network and security and more.
Qualifications
Passion for Dev-Ops and Infrastructure automation
BSc / MSc Student in Information systems/Computer Science or equivalent
Between 1-2 years till graduation.
Availability of at least 20 hours per week (Flexibility during exam periods)
Excellent interpersonal and team work skills.
Self-learning skills
Great problem solving skills
Fluent English – speaking and writing
Advantages:
Knowledge in scripting with PowerShell/Python
Cloud application infrastructure
Experience in managing of clusters and dockers
Azure and Azure dev-ops experience
CI-CD Knowledge
Networking Knowledge
Databases knowledge
Apply for job
To view the job application please visit jobs.intel.com.
Share this post via:
---