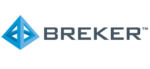 Website Breker Verification Systems
Applications Engineer, Southern CA
As a Breker AE, you will be a SoC development engineer who will work side by side with some of the smartest engineers in the industry verifying some of the biggest and most complex system-on-chip (SoC) designs in the world. You will technically qualify potential customers and participate in the technical product evaluations and on-site deployment. You will interact with Breker R&D and influence product development by relaying customer feedback. The AE will play an active role in account planning, working as a part of the sales team to develop the solutions to customer problems by using in-depth knowledge of customer challenges and issues. When the customers produce successful SoC products, you will know that you helped make them possible.
Required Experience:
BSEE/BSCS
Experience in writing hardware-dependent embedded software such as drivers and diagnostics
Strong C/C++ coding skills and practices, including ability to debug complex software
Desire to contribute to evangelizing an understanding of Breker's innovative verification methodologies and flows
Excellent communication skills, both internal and external, both written and oral
Willingness to travel as needed (typically 20-30%) to support customers
Eagerness to be part of a startup and excitement with powerful new technology
Preferred Experience:
MSEE/MSCS
Expertise in standard verification methodologies (VMM, OVM, or UVM)
Knowledge of simulation-based design verification using constrained-random testbenches
Hands-on participation in full-chip SoC verification including testbench and embedded code
Knowledge of post-simulation validation such as in-circuit emulation and prototyping
History of technical pre-sales/consulting activities at customer sites