Applications Engineer, Sr II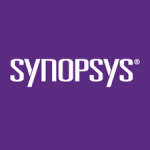 Website Synopsys
Emulation has become an indispensable part of SoC designs verification with growing designs sizes and complexity. Synopsys is uniquely positioned to offer the market leading verification and Emulation Solutions.
Our Application Engineers team works closely with local industry customers from early Emulation Platforms & Solutions pre-sales stages, towards planning, deployment and ongoing support.
We help our customers achieve their HW Verification and SW bring-up targets with our products, while working with R&D teams on improvements and future technologies in that space.
The Role:
Provide our customers technical and engineering expertise in their ASIC design HW verification process, using our Emulation Platforms and Solutions:
Analyze customers verification methodologies and targets, platform and Testbench solutions planning.
Drive and execute Synopsys Emulation products Evaluations on customers designs.
Support customers in deployment of the Emulation products, from RTL code compilation and synthesis, towards SoC-level full functionality bring-up on Emulator.
Hands-on bring-up of Emulation Testbenches, including interface protocol Transactors, memory models SpeedAdapters, C++ code, and automation scripts.
Regularly interact with customers as their first contact to address any quality issue or required improvements in our products and their collaterals.
Work internally with R&Ds to provide feedbacks on products, track development process and roadmaps.
Work internally with Sales team on accounts strategy and business growth opportunities.
Job Requirements:
Bachelors degree in Electronic Engineering or Computer Engineering.
Typically requires a minimum of 2 years relevant experience in ASIC/SoC design and/or Verification
process. Direct experience on HW Emulators or Prototyping platforms is highly preferred.
Proficiency in HVL languages like SystemVerilog/C/C++, Unix/Linux development environment, and scripting languages.
Knowledge of key protocol's like Ethernet, PCIe, AMBA, UART, DDR, and their usage in SoCs is a
big advantage.
HW (RTL)/SW (C++/Scripts) Code Debug and troubleshooting skills are highly desirable.
Excellent communication skills and ability to interact with customers as well as peers
Proven Self-learning skills and high motivation to gain expertise.
Training skills with ability to create and deliver high level of technical training material.
Share this post via:
---