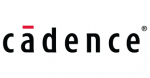 The Lead Analog IC Designer is responsible for designing and developing analog/mixed-signal IC circuit blocks from initial concept/specification through final verification of conformance to customer specifications.
The Lead Analog IC Designer will be involved in the design and characterization of analog circuits, including but not limited to the following tasks:
Implement and simulate SerDes, AFE, and IO circuits
Document the circuit implementation and simulation results
Present circuit performances in internal design review meetings
Characterize circuit performance and post-process lab data
Position Requirements:
Minimum Electrical engineering baccalaureate degree
Master's degree in analog microelectronics and 8 years of experience in CMOS SerDes or high-speed I/O IC design and development or equivalent
Canadian Citizen or permanent resident
Excellent problem-solving skills, analog aptitude, good communication skills, and ability to work cooperatively in a team environment
Must have a thorough understanding of jitter and signal equalization techniques
Proficient design experience in some of the following SerDes circuit blocks: Driver; Receiver; Serializer; Deserializer; Phase Interpolator; Low jitter PLL; High-Speed Clock Distribution; Bias and Bandgap; and Voltage Regulators
Proficiency in using CAD tools for circuit simulation, layout, and physical verification; familiarity with Cadence design and simulation tools is a plus
Lab test experience is a plus
Familiarity with scripting languages is a plus
Compensation:
The target salary range for Lead Analog IC Designer is $125,000 +/-30%. Sign-on bonuses and stock-based compensation may be included in job offers.
Please note that the level and compensation for this position can be upgraded or downgraded depending on the quality and experience of the applicant.
Location Information:
There is no geographical restriction for this position. The hired candidate may work from the Montreal office or remotely in any province of Canada.
Company Information:
Cadence is the global leader in software, hardware, and services, driving the transformation of the electronic design automation (EDA) industry. This application-driven approach for creating, integrating, and optimizing designs helps customers realize Analog & Digital ICs, System-On-Chip devices, IP, and complete systems at lower costs and with higher quality.
Cadence is an equal opportunity employer committed to hiring a diverse workforce.
Share this post via:
---