A&MS Circuit Design Engr, I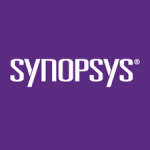 Job Responsibilities
Coordinate Mixed-Signal model development and methodology

Coordinate Mixed-Signal verification, such as logic equivalency check, power analysis, and digital-analog simulation, with cross-functional teams

Create timing model of custom mixed-signal circuits

Identify and refine circuit design to achieve optimal power, area, and performance targets.

Propose design and verification strategies that efficiently use simulator features to ensure highest quality design.

Oversee physical layout to minimize the effect of parasitic, device stress, and process variation.

Present simulation data for peer and customer review.

Document design features and test plans.

Consult on the electrical characterization of your circuit within the IP product.
Job Requirements
PhD with 2+ years, or MSc with 5+ years of analog IC design experience.

In depth familiarity with transistor level circuit design – sound CMOS design fundamentals.

Experience with FinFET technologies is a plus.

Experience with Mixed-Signal design methodology, including analog circuit modeling and digital-analog simulation methodology

Knowledgeable in Verilog-A for analog behavioral modeling and simulation-control/data-capture.

Detailed design experience with at least one, and familiarity with several other DDR or SerDes sub-circuits: 

receive equalizers, samplers, voltage/current-mode drivers, serializers, de-serializers, voltage-controlled oscillator, phase mixer, delay-locked loop, phase locked loop, bandgap reference, ADC, DAC

Aware of ESD issues (i.e. circuit techniques, layout).

Familiarity with custom digital design (i.e. high-speed logic paths).

Knowledge of design for reliability (i.e. EM, IR, aging, etc.).

Knowledge of layout effects (i.e. matching, reliability, proximity effects, etc.).

Experience with tools for schematic entry, physical layout, and design verification.

Hands-on experience with physical layout of high-speed circuits is a plus.

Knowledge of SPICE simulators and simulation methods.

Familiarity with Liberty timing model and static timing analysis

Experience with TCL, Perl, C, Python, MATLAB, or other scripting languages is desired.

Good communication and documentation skills.
Share this post via:
---