6 month internship automation API, Python and C++ development H/F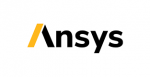 Website ANSYS
Within the CAD integration team, we develop add-ins in different CAD platforms (Computer Aided Design) allowing our Speos tool to simulate complex optical systems (car headlamps, camera lenses, …).
By joining the team, you will have the opportunity to expand our C++ functional test automation API and to test it with Python functional test scripts. These tests will be integrated into our continuous integration chain.
To carry out your project, you will be in permanent collaboration with our experienced developers who will provide technical and functional support. This will allow you to become proficient in the use of our technical tools and internal quality processes.
The internship will include basic training on our integrated simulation software.
TRAINEE PROFILE 
Master 2 computer science, Engineer school 3rd year in computer science
Required knowledge: C++ and Python
Preferred qualifications: mechanical / CAD experience
INTERNSHIP DETAILS 
Duration: 6 months
Location: TOULON (South of France)
CULTURE AND VALUES
Culture and values are incredibly important to Ansys. They inform us of who we are, of how we act. Values aren't posters hanging on a wall or about trite or glib slogans. They aren't about rules and regulations. They can't just be handed down the organization. They are shared beliefs – guideposts that we all follow when we're facing a challenge or a decision. Our values tell us how we live our lives; how we approach our jobs. Our values are crucial for fostering a culture of winning for our company:
Customer focus
Results and Accountability
Innovation
Transparency and Integrity
Mastery
Inclusiveness
Sense of urgency
Collaboration and Teamwork
Share this post via:
---