​

Veriest is an international ASIC design house, assisting leading semiconductor companies to meet their targets – on spec, on time and on budget.
As we all know, the semiconductor market is facing major challenges, including the growing complexity of chip design and verification. To address these challenges, we as professionals need to constantly improve
what
we do and
how
we do things.
We are big believers in
knowledge sharing
: No one company can do this alone - we need to learn from each other what works well so we can all progress as an industry.
DVCon Europe is one of the best platforms for knowledge sharing in our community
- and we are therefore honored to sponsor this conference.
This newsletter brings to you a few updates of Veriest activities in the upcoming DVCon - and beyond that.
If you would like to hear more from us,
let us know
!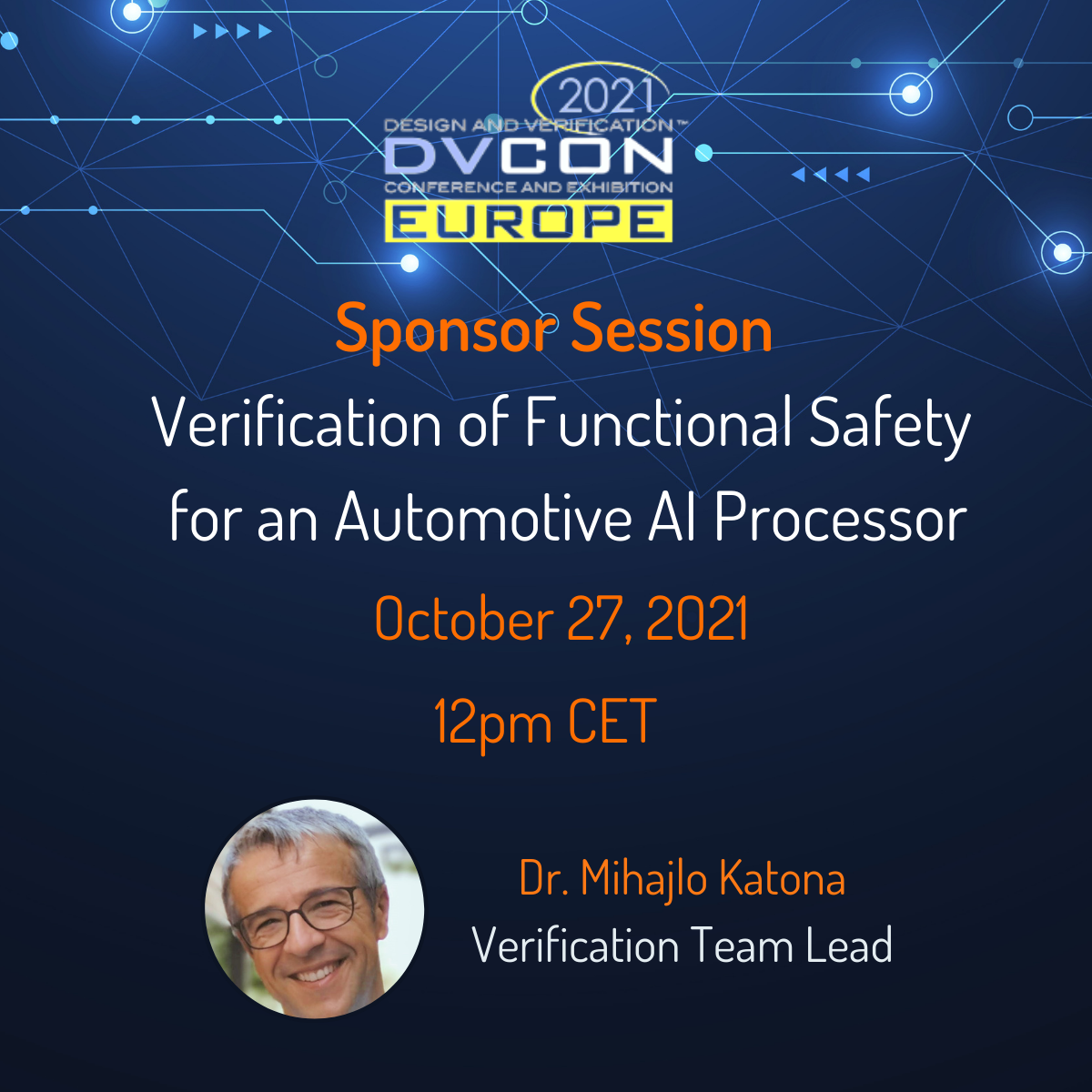 ​
At Veriest,
we are proud to be involved in several projects in the Automotive space
that will shape the automotive industry in the years to come – LiDARs, Radars, Sensor fusion, connectivity and more.
​
Based on this broad experience,
Dr. Mihajlo Katona
, Verification Team Leader at Veriest, will present a special workshop on "
Functional Safety verification"
.
Be sure to join us on October 27th, 12pm CET
​

Stefan Sljukic,
Verification Engineer at Veriest, will be presenting a poster with great tips on "
Five Ways to Make Your Specman Environment More Reusable and Configurable
". He will be available to share his experience and discuss with you in the
Poster Virtual area!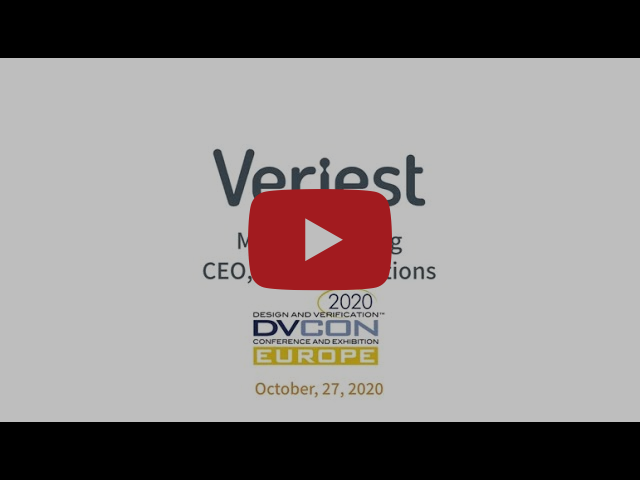 ​

This is an opportunity to remember last year's DVCon Europe opening keynote presentation. Our CEO,
Moshe Zalcberg
, presented a thought-provoking session about "
What can Verification learn from the software world?"
. Here is a summary clip of his intriguing talk!
​

We are also inviting the Serbian engineering community to a special event
"5 Talks on RISC-V"
, where various top experts will be sharing their experience -
in Serbian
- on different aspects of the new CPU architecture. For more information and registration
click here.

And at
DAC - Design Automation Conference
, to be held in San Francisco on Dec/5-9, Veriest was invited to lead another great panel on
"
What can chip-design learn from software
"
, alongside experts from
CHIPS Alliance, arm, Siemens EDA,
and
Silicon Catalyst.
For DAC's full program and registration,
here is DAC's registration page.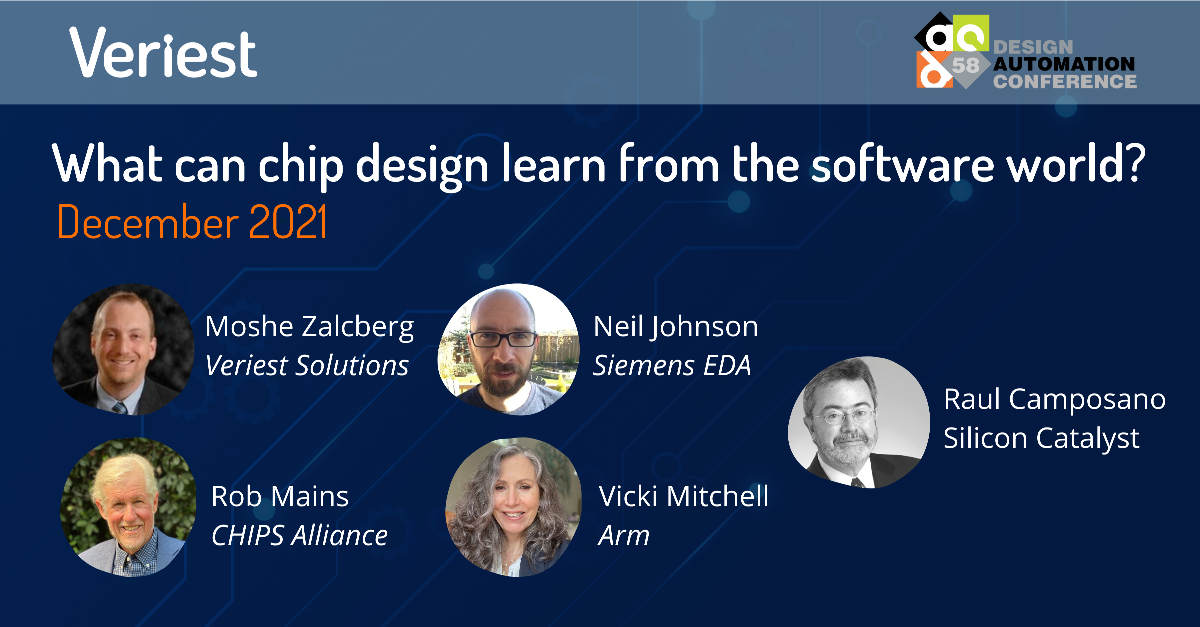 As you can see, we at
Veriest are really
passionate about knowledge sharing
and always looking for better ways to design and verify chips! Thus we recently launched a series of articles on
semiwiki.com
called
"Verification Talks"
where we discuss with different experts worldwide some of the toughest verification questions.
Click here for the first article!
Let us know your own view on this topic here
We'll be happy to share our experience with you, and make a difference in your next project. Let's be in touch!
Copyright © 2021 All rights reserved.
Veriest Solutions
· 9 Shimshon St. · Petah Tikva 4952707 · Israel
According to our records, you indicated that you agree to receive occasional content from Veriest.
​
Last edited: