Administrator
Staff member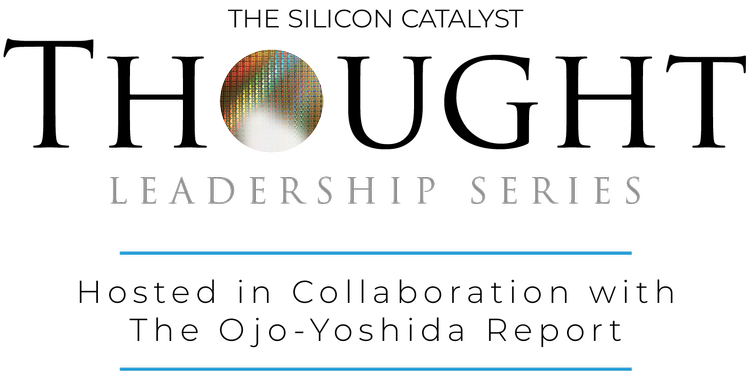 Silicon Catalyst, the world's only incubator focused exclusively on semiconductor solutions, announces the first of a four part thought leadership series in 2022. Silicon Catalyst is pleased to present this series in collaboration with Junko Yoshida and Bolaji Ojo, founders of
The Ojo-Yoshida Report
. The two world class journalists, who have insightfully reported on technology trends for more than three decades, will moderate an honest and lively dialogue at each webinar.
Each webinar will showcase a Silicon Catalyst portfolio company alongside established leaders in the sectors in which the startups are developing technology solutions.
Now in its eighth year, the Silicon Catalyst incubator has evaluated over 600 startups worldwide and has admitted more than 45 exciting companies.
---
SILICON CATALYST IN COLLABORATION WITH THE OJO-YOSHIDA REPORT PRESENTS​
"How Safe Are We with Today's ADAS?"​
A Webinar
Talking safety is easy. Claiming safer vehicles is a breeze if you don't have to back your boasts with proof. SAE levels are product categories, not evidence of any degree of safety.
In this webinar, we share candid insights from leading thinkers and tech developers in a quest to establish clearly where the auto industry stands with sensing technologies and the perception hardware/software stack, as it relates to both driver and pedestrian safety. One of today's key technology issues is whether carmakers can honestly tell consumers: "We've got you covered." If this isn't quite so, what is still missing?
Bolaji and Yoshida have decades of experience working at leading publications, covering automotive technology – with safety as their foremost emphasis. Today,
The Ojo-Yoshida Report
is an independent platform, without favorites or hidden agendas. This inaugural webinar will offer a comprehensive, up-to-the-minute understanding of today's safety and automation landscape.
JOIN ILLUSTRIOUS PANELISTS:​
Moderators:
Junko Yoshida
, Editor-in-Chief of
The Ojo-Yoshida Report
Bolaji Ojo
, Publisher & Managing Editor of
The Ojo-Yoshida Report
Panelists:
Matthew Lum
, Engineering Program Manager,
AAA National
David Aylor
, Vice President of Active Safety Testing,
The Insurance Institute for Highway Safety (IIHS)
Jordan Greene
, Co-Founder, GM of Automotive & VP of Corporate Development,
AEye, Inc.
Chuck Gershman
, President & CEO,
Owl Autonomous Imaging, Inc
Patrick Denny
, Lecturer in Artificial Intelligence and Industry Expert in Automotive Imaging,
Univ. of Limerick
Manju Hegde
, CEO & Co-founder,
Uhnder, Inc.
---
MATTHEW LUM​

ENGINEERING PROGRAM MANAGER, AAA NATIONAL​
Matthew Lum is an engineering program manager at AAA National with over 6 years of experience in automotive engineering and program management. He oversees full project life cycles across scoping, testing, analysis, and reporting stages. He creates test plans and research methodology, verifies numerical methods for data analysis, allocates project responsibilities, manages timelines, and provides ongoing mentorship to drive overall team development. He also provides reports for stakeholder engagement to include regulatory agencies and media outlets.
DAVID AYLOR​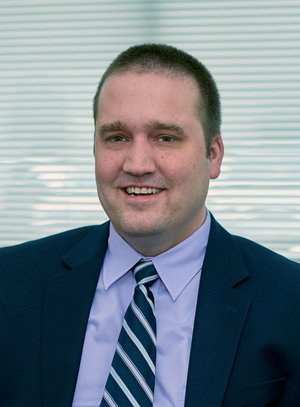 David Aylor is vice president of active safety testing at the Insurance Institute for Highway Safety. Mr. Aylor has worked at IIHS since 2004 and has been closely involved with all its testing programs. Most recently, he helped develop the evaluation program for front crash prevention systems. His areas of research include rear impact, low-speed damageability, and crash avoidance technology. Mr. Aylor received a bachelor's degree in mechanical engineering from the University of Virginia.
JORDAN GREENE​
CO-FOUNDER, GM OF AUTOMOTIVE & VP OF CORPORATE DEVELOPMENT, AEYE, INC.​
Greene is a leading architect of AEye's business model, which leverages a highly efficient licensing model and partner strategy to scale manufacturing and distribution. He built out AEye's partner ecosystem, spearheading partnerships with Global 100 companies and established Tier 1 automotive suppliers, including Continental, Hella, LG Electronics, and Aisin, to drive AEye's penetration into automotive, industrial and mobility markets. Since 2021, Greene has led AEye's global automotive group, working closely with Tier 1 auto suppliers and automotive OEMs to bring lidar-enabled safety advancements to market.
CHUCK GERSHMAN​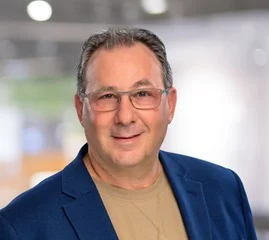 Mr. Gershman is a Drexel University College of Engineering inductee into the Alumni Circle of Distinction, the highest honor bestowed upon alumni. He has been honored as a finalist for CMP publications (EE Times) prestigious ACE award as High Technology Executive of the Year and was previously named a Top 40 Healthcare Transformer by Medical Marketing & Media for his work on Clinical AI Decision Support for cancer patients. Chuck holds three US patents for his contributions to Microprocessor Architecture. Chuck brings over 30 years of technology and semiconductor industry experience in executive management, marketing, engineering, business development, sales, consulting, and executive advising, including Owl Autonomous Imaging. Mr. Gershman has served as CEO/COO and a Board Director for three companies, he knows what it takes to lead a vision to reality - having led successful exits with acquisitions by Intel and PMC-Sierra.
PATRICK DENNY​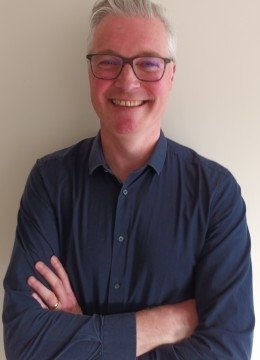 LECTURER IN ARTIFICIAL INTELLIGENCE AND INDUSTRY EXPERT IN AUTOMOTIVE IMAGING, UNIV. OF LIMERICK​
Patrick Denny is a Lecturer in Artificial Intelligence and Industry Expert in Automotive Imaging at the University of Limerick with over 25 years experience in scientific and technological development internationally, 19 of these at a senior level, designing, leading, innovating and consulting on new technologies with multimillion Euro project budgets. His career reflects versatility in developing expertise in diverse areas of science and technology and rapidly making significant contributions in those areas. His knowledge base and experience spans the range from purely academic to market based technology development.
MANJU HEGDE​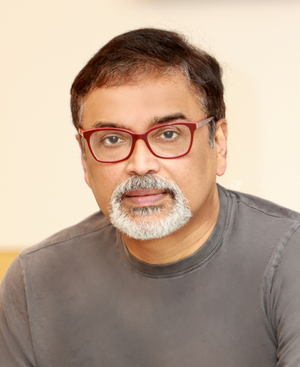 Manju Hegde is a technology executive, university professor, and serial entrepreneur with more than 25 years of experience in the semiconductor industry. He is the co-founder and CEO of Uhnder, a startup with disruptive digital radar sensing technology that plans to make the world
safe for safety
– in ADAS and automated mobility applications. Uhnder has formed partnerships with leading automotive manufacturers and suppliers and has announced the launch to production of its first automotive-qualified digital radar-on-chip which will be on the road in production cars in November 2022.

MODERATOR: JUNKO YOSHIDA​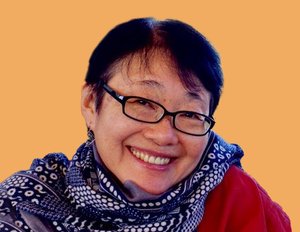 Junko Yoshida has always been a "roving reporter" in the most literal sense. After logging 11 years of international experience at a Japanese consumer electronics company, Junko pursued a peripatetic journalism career, breaking stories, securing exclusives, and filing incisive analyses from Tokyo, Silicon Valley, Paris, New York, and China. Junko's contacts and professional experience are global, multicultural, and multilingual. She writes and speaks authoritatively on consumer electronics, automotive, semiconductors, emerging technologies, and intellectual property, with a deep understanding of the business strategies that companies are pursuing to compete on a global scale. ‌During her three decades at EE Times, Junko rose up the ranks from Tokyo correspondent to West Coast bureau chief, European bureau chief, news editor, and editor-in-chief. She earned a reputation as an innovator, shepherding EE Times' expansion into e-books.
MODERATOR: BOLAJI OJO​
Veteran business, finance, and technology journalist Bolaji Ojo is a jack-of-all-media but an entrepreneur at heart. "Bola," a former Bloomberg News reporter and lifelong media innovator, has been a publisher, media executive, business owner, and media market analyst and consultant, working at the nexus of politics, focusing on technology's impact on people & society, and the global supply chain. Over the course of his career, Bolaji has written revealingly - sometimes at his own peril - on topics ranging from the energy market to financial derivatives, the "Nigerian letter scam" and other international fraud cases, politics, policing, and small business. In the late 1980s, he took up the technology beat, covering the electronics supply chain and the interplay among its many players - contract manufacturers, OEMs, design houses, and their network of semiconductor and component sources.‌
Link to Press Release