Featured Position!

Corporate Application Engineer in Campbell, CA
We are looking for you to bring your experience and background in System design, SoC architecture and RTL, and your enthusiasm for technology!
Our current product is powering the creation of the most advanced artificial intelligence, mobile phone, and self-driving car SoCs.
For more information on this position and to apply, please click here:
https://www.arteris.com/job-corporate-application-engineer-campbell
Arteris IP offers a dynamic and challenging work environment for experienced professionals. Our employees receive competitive compensation and benefits, and the ability to be an important part of an increasingly larger global team at Arteris IP. We are on the leading-edge of the System-on-Chip (SoC) movement, and working with some of the world's largest and most technically advanced customers. To view more positions, click here:
https://www.arteris.com/careers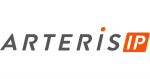 Last edited: