SUNNYVALE, Calif., May 31, 2022 – Intrinsic ID, the world's leading provider of Physical Unclonable Function (PUF) technology for security and authentication will be participating at three key industry events happening in June, underscoring the elevated need for device-level security for embedded systems and the Internet of Things. Market analyst firm, Gartner, predicts a substantial rise in security incidents in operational technology and cyber physical systems with costs to exceed $50 billion by 2023. Intrinsic ID has built a solid foundation of trust over the past two decades and scaled its solution to support this expanding threat (see infographic).
News Release Takeaways
At RSA, Intrinsic ID is hosting a reception and a customer lunch.
At Embedded World, Intrinsic ID is exhibiting (booth #4-571A) and its CTO is presenting a paper.
At HOST, Intrinsic ID CEO is giving a keynote address.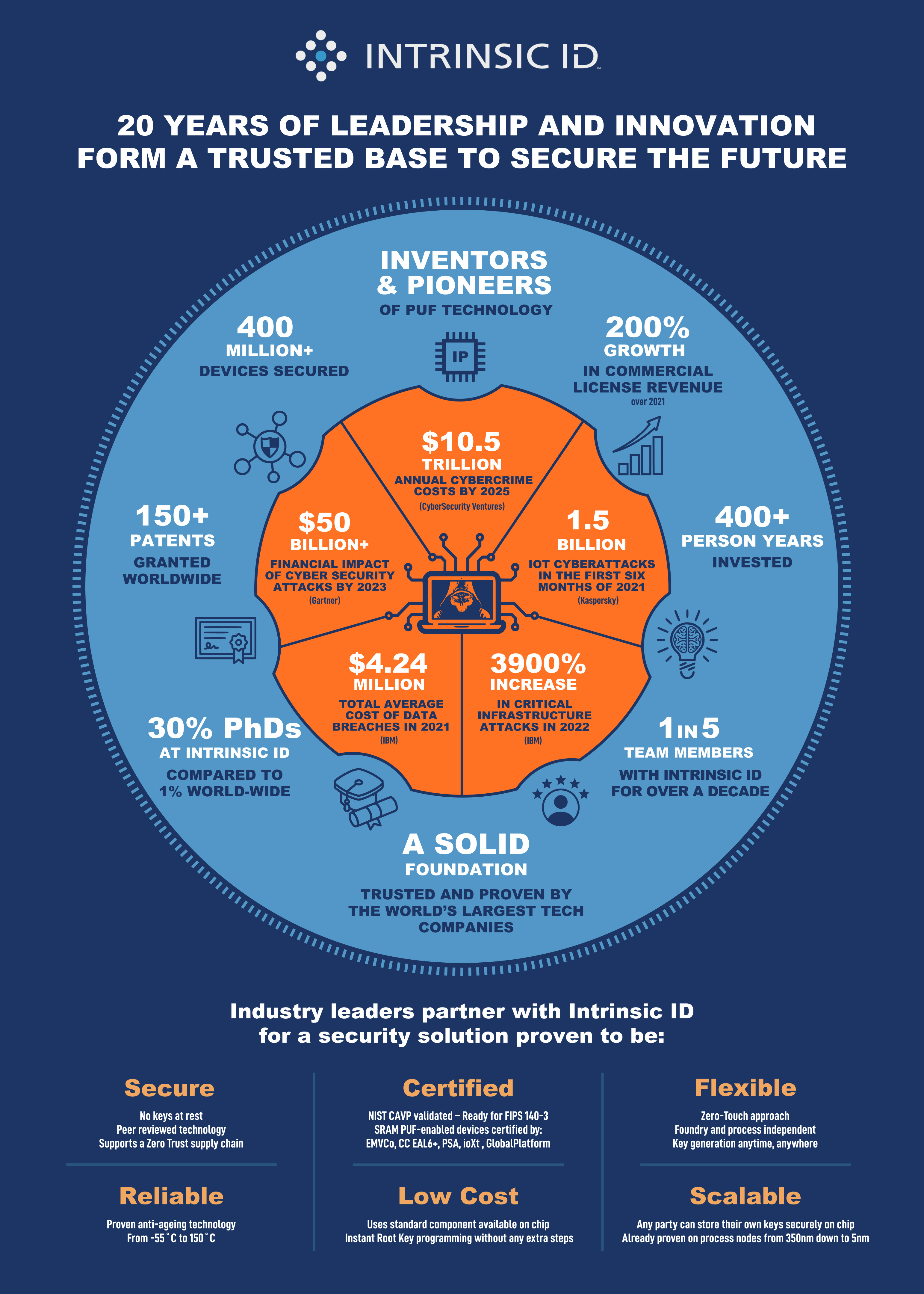 About Intrinsic ID
Intrinsic ID is the world's leading provider of security IP for embedded systems based on PUF technology. The technology provides an additional level of hardware security utilizing the inherent uniqueness in each and every silicon chip. The IP can be delivered in hardware or software and can be applied easily to almost any chip – from tiny microcontrollers to high-performance FPGAs – and at any stage of a product's lifecycle. It is used as a hardware root of trust to protect sensitive military and government data and systems, validate payment systems, secure connectivity, and authenticate sensors.