Here are my two favorite takeaways thus far.
Americans are spending more time with digital media than ever: 6.3 hours a day in 2018, up 7 percent from the year before. Most of that growth is coming from mobile and other connected devices, while time spent on computers declines. People are also getting more concerned about time spent online, as more than a quarter of US adults say they're "almost constantly online."


The internet will become more of a cesspool: Getting rid of problematic content becomes more difficult on a large scale, and the very nature of internet communication allows that content to be amplified much more than before. Some issues: 42 percent of US teens have experienced offensive name-calling online, terrorists are being radicalized on sites like YouTube, and social media has encouraged increased political polarization.
Slides:
Bond is a global technology investment firm that supports visionary founders throughout their life cycle of innovation & growth.
www.bondcap.com
My personal observation is that the more time we spend online the less aware we are, absolutely.
333 pages!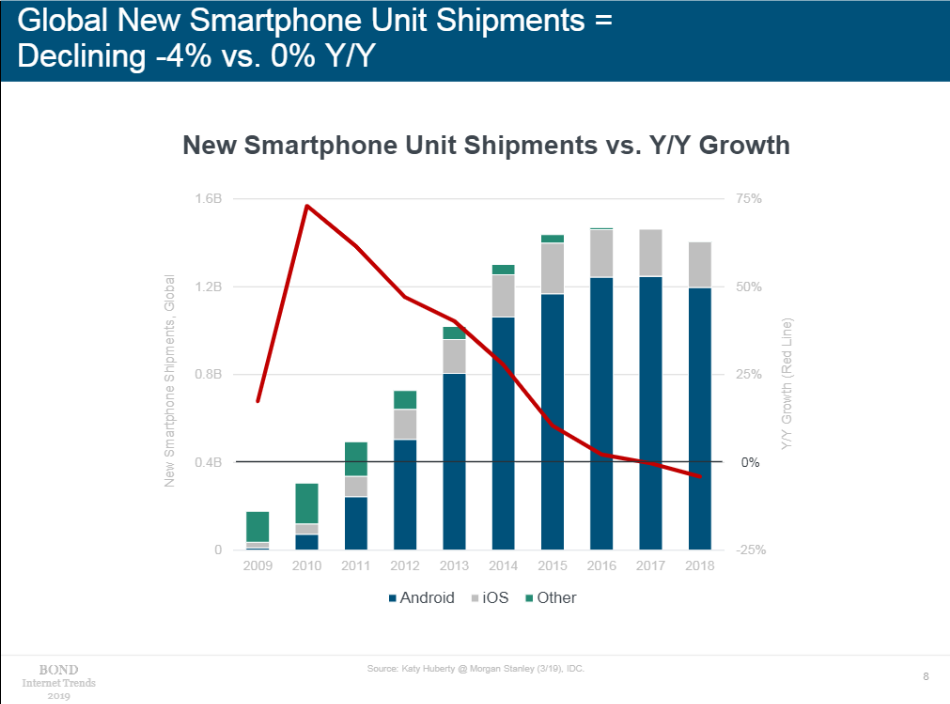 Last edited: