What's new in Simcenter 3D 2022.1?
Siemens is excited to host this exclusive YouTube Premiere event. Discover the new features and enhancements in the forthcoming release of Simcenter 3D, the most comprehensive and fully integrated CAE solution.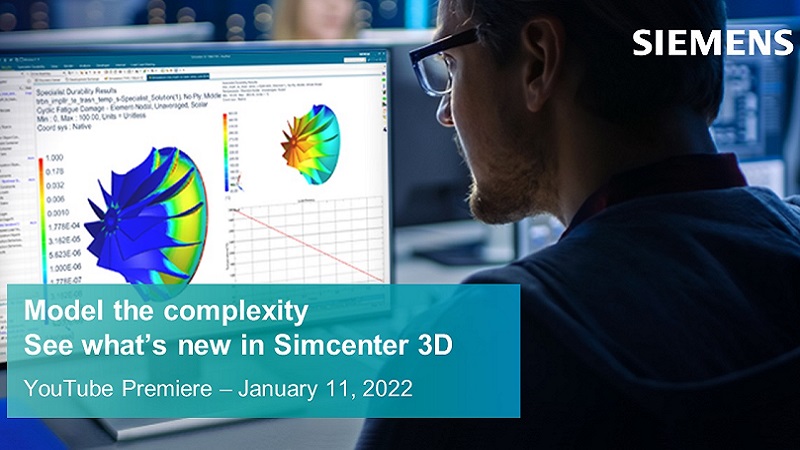 Learn how Simcenter 3D can accurately model the complexity of your products, make your simulation processes faster, explore more possible design options, and keep your simulation processes integrated with development.
Turbomachinery engineers can now study thermal multiphysics, rotor dynamics, and durability
Transmission simulation enhancements for automotive NVH
Enhanced features for other simulation domains such as structures, materials engineering, and additive manufacturing
Go faster:
Solve BEM acoustics simulations 10-times faster
Find critical load cases faster for aerostructures simulations
Explore the possibilities:
Hear the acoustic results when sounds are combined.
More seamlessly incorporate topology optimization during design
Stay integrated:
Seamlessly share files and communicate results within distributed workgroups.
Remotely connect, launch, and monitor simulations to any workstation or HPC cluster
Please register and save the date for the event using this form, and we will send you a link to join closer to the event. We look forward to seeing you there!
Share this post via: