What's new in Siemens NX | Live launch event
EVENT | 21 JUNE 2022 | YOUTUBE PREMIERE
With each new release of NX, we are continuing to innovate, creating the most productive modeling environment for all. Keeping the feedback from our own NX community close, you will see new features that highlight requests of functionality and collaboration within the NX platform.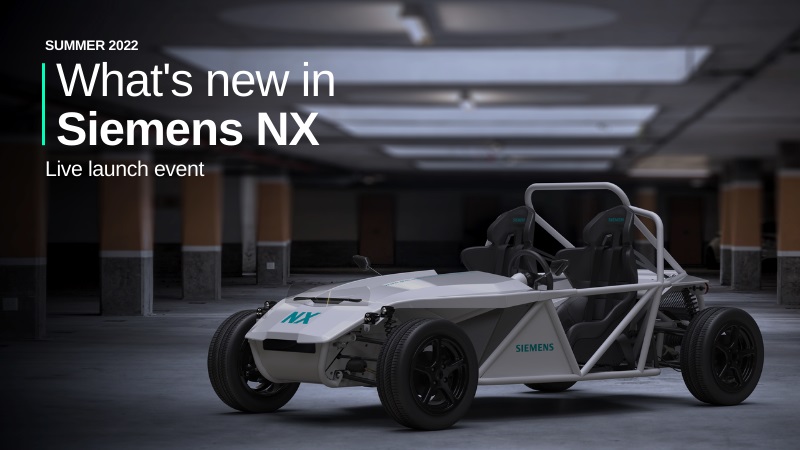 In this live launch event, we'll take you through all the enhancements that have been made to Siemens NX. In an initiative to deliver more value to you, our users, there is more capability than ever within NX to create tomorrow's innovations. We first will showcase the power of NX's integrated environment for electro-mechanical design. Following that, we'll demonstrate how OEMs and suppliers can collaborate seamlessly from first concept to finished product.
Simplified collaboration between electronic and mechanical teams within NX
With this latest release of NX, we showcase the seamless integration of design changes across teams and disciplines.
Store and reuse Product Manufacturing Information with Feature Templates
Learn how to save time in the design process by now inheriting PMI settings within the reuse library.
Enhanced Multi-user Notification keeps teams connected
Using Multi-User Notification, NX provides real-time updates when a part or design change has been made.
Streamline the manufacturing process with NX Mold Connect
We'll show you how to seamlessly connect with your suppliers to speed up the design cycle and reduce extra cost.
Share this post via: