Webinar: Virtually develop your automotive manufacturing line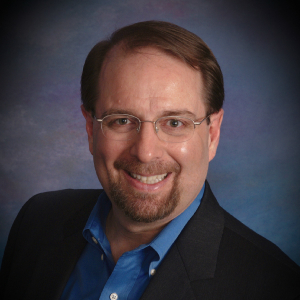 Get your manufacturing line launched right the first time, faster
September 22, 2022 at 04:00 AM PDT
September 22, 2022 at 10:00 AM PDT
The traditional product development process in automotive manufacturing puts the launch at risk of expensive rework and delays. That is because manufacturers must halt operations to debug the controllers on live equipment if a production line needs to be commissioned or changed. With virtual development, automotive manufacturers can develop all aspects of the manufacturing line to evaluate machines, product lines, and plant design early before committing to costly physical builds.
In this webinar, discover the many benefits of virtually developing your manufacturing line and how this allows manufacturers to optimize it before going into operation, so it runs right the first time—leading to a flawless launch of your line. Register now!
Virtually optimize the production line before committing to costly physical builds
The virtual development process allows OEMs and suppliers to rehearse the launch of a new production line digitally before physically building it. With a comprehensive digital twin of production, machines, product lines, and plant designs can be evaluated early, allowing for numerous 'what if' scenarios before costly physical builds are committed. This helps manufacturers gain actionable insights that can help them optimize energy and raw materials to achieve sustainability targets with minimum manufacturing development and launch disruption while reducing errors, rework, safety issues, and costs.
Enable virtual development to achieve smart manufacturing in automotive
Virtual development is critical to achieving a complete smart manufacturing solution because it will modernize multiple steps in automotive OEMs' and suppliers' manufacturing processes. For example:
Process planning— All disciplines create their plans leveraging the single collaboration backbone, creating a virtual version of individual work cells and the complete line.
Process validation— Simulate production processes, evaluate different line configurations, and identify improvements based on results.
Production planning— Implementation of automation logic and digital twin simulations to virtually commission the production line validating that the machines and cells are connected through data flows, allowing them to work together as they should produce high-quality parts at launch.
Join this webinar to learn more about how virtual manufacturing development can help you execute a flawless launch despite the changing demands in the automotive landscape— Register now!
Meet the speakers
SIEMENS DIGITAL INDUSTRIES SOFTWARE
Greg Roth
Director of Automotive and Transportation Solutions
Greg Roth is the Director of Automotive and Transportation Solutions in the Industries Group at Siemens Digital Industries Software.
Previously, Mr. Roth held positions at Ford Motor Company, Eaton Corporation, and Amcor Packaging. More recently, he was Chief Engineer for the CAE and NVH departments at ZF-TRW Automotive North America Braking Systems in Livonia, Michigan.
In his current role, he champions CAD, CAE & PLM technologies and processes for companies at a global enterprise-level achieving substantial reductions in product development costs and time while improving overall quality.
Mr. Roth holds an M.S. in Mechanical Engineering from the University of Michigan, an M.S. in Electronics and Computer Controls Engineering from Wayne State University, and a B.S. in Mechanical Engineering from Michigan State University.
SIEMENS DIGITAL INDUSTRIES SOFTWARE
Bryan Carr
Solution Consultant for Automotive and Transportation
Bryan Carr is a Siemens Solution Consultant with over two decades of experience. In his time with Siemens, he has held many job functions and has had the opportunity to work across various industries. Currently, Bryan focuses on helping Automotive OEM and Tier1 companies achieve their Digital Transformation and Industry 4.0 goals. When not expounding upon the virtues of a comprehensive Digital Twin, Bryan can be found standing in the middle of trout streams wishing the fish were just a little easier to catch.
Share this post via: