Webinar: Real-Time Locating System (RTLS) – Localization and Identification Intelligence in F&B
September 28, 2022 @ 5:00 AM

-

6:00 AM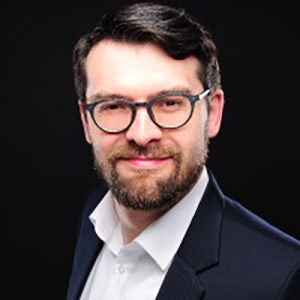 Discover how Siemens is using a plant Real Time Tracking Solution (RTLS) in combination with blockchain and the IoT operating system MindSphere to enable complete traceability in the food and beverage industry.
To ensure better food safety, more flexibility and reliability in production, and greater transparency in supply chains. In the event of recalls, they reduce effort and costs. Trusted Traceability offers the perfect way to capture data across the entire supply chain. In this webinar we will focus on how to increase the transparency in your plant using a Real-Time Locating System / Location intelligence as new key components in the digital infrastructure of factories and warehouses of the future to navigate material flows, control mobile robots and AGVs or monitor pallets and containers use.
You will learn more about the following:
Extending the data genealogy to create an immutable system of record beyond the plant to encompass the entire supply chain, leveraging IoT, the cloud, and blockchain
Tracks the movement and storage of materials, in-process items, and finished products, as well as the transfers between and within work centers
Create the genealogy within the plant – the context of the data – to create a system of record for production
Optimize production and logistics processes
This webinar is aimed at:
Experts and responsible persons in manufacturing, warehouses, and logistics.
Don't miss the entire webinar series:
Session 1: September 7, 2022
Session 2: September 14, 2022
Session 3: September 21, 2022
Session 4: September 28, 2022
Session 5: October 12, 2022
Meet the speakers
SIEMENS DIGITAL INDUSTRIES SOFTWARE
Andrea Sassetti
Digital enterprise innovation manager
Andrea has started his adventure in the Digital Enterprise in early 2017 initially as an Innovator and now as an Innovation manager within the Siemens Digital enterprise NeXt lab at MxD in Chicago. Previously he has been leading a software development team in the Siemens MES segment since 2010. His background is in the Manufacturing Execution space, but his focus has grown up to cover PLM, MOM and Automation. He has deep knowledge of all the technologies used in digitalization and the value of applying them across industries. Andrea has earned a degree in software engineering at the University of Genoa, Italy. He is currently based in Chicago, IL.
SIEMENS AG
Berthold Varga
Technical Consultant
Share this post via: