Webinar: How CXL Technology will Revolutionize the Data Center
November 2, 2022 @ 11:00 AM

-

12:00 PM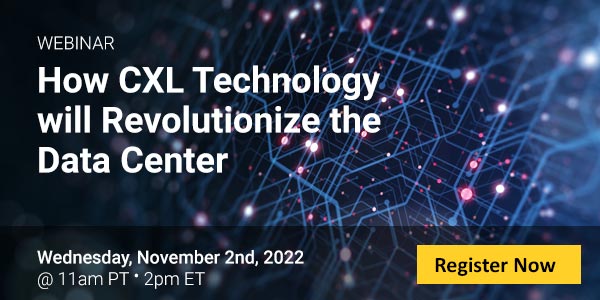 Data Centers face many challenges in an environment of exponentially rising data volume growth. With workload demands increasing rapidly, the need for more bandwidth and capacity continues to rise. We've reached the point where half of server bill of materials (BoM) costs are for memory. How can we make the best use of this investment?
With CXL technology, the industry is pursuing tiered-memory solutions and composable architectures that would match the amount of compute, memory and storage in an on-demand fashion to address the needs of wide range of workloads. Learn how over 200 companies, including the leaders at every level of the data center value chain from IP, chips, platforms, system OEMs to hyperscalers, are coalescing to revolutionize the data center.
Hear from IDC guest speaker, Jeff Janukowicz, and Rambus' Mark Orthodoxou, as they set the market context, describe use cases and provide adoption expectations for the industry. Learn more about:
The evolution from CXL 1.1, to 2.0, to 3.0
How CXL builds on PCI Express technology
Memory expansion
Memory pooling
Fabric switching
The expertise needed for the successful implementation of CXL solutions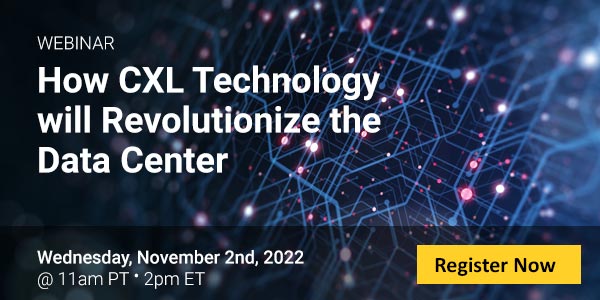 Jeff Janukowicz
Research Vice President, Solid State Drives and Enabling Technologies
Jeff Janukowicz is a Research Vice President at IDC where he provides insight and analysis on the SSD market for the Client PC, Enterprise Data Center, and Cloud market segments. In this role, Jeff provides expert opinion, in-depth market research, and strategic analysis on the dynamics, trends, and opportunities facing the industry. His research includes market forecasts, market share reports, and technology trends of clients, investor, suppliers, and manufacturers.
Mark Orthodoxou
Vice President of Strategic Marketing, Interconnect SoCs, Rambus
Mark Orthodoxou is the Vice President of Strategic Marketing for Rambus' Interconnects Business Unit. Mark has over 25 years of experience in product management and strategic planning in the semiconductor industry across multiple technology disciplines, including enterprise storage, data center compute, memory subsystems and networking. Mark has evangelized the benefits of serial-attached memory since long before CXL was introduced as a standard and was responsible for the introduction of the first commercially available products in this space. Mark currently sits on the CXL Consortium Marketing Working Group. He has held various leadership positions at Microchip, Microsemi, PMC-Sierra, and IDT.
Share this post via: