Webinar: Evaluating UCIe based multi-die SoC to meet timing and power
October 27, 2022 @ 10:00 AM

-

11:00 AM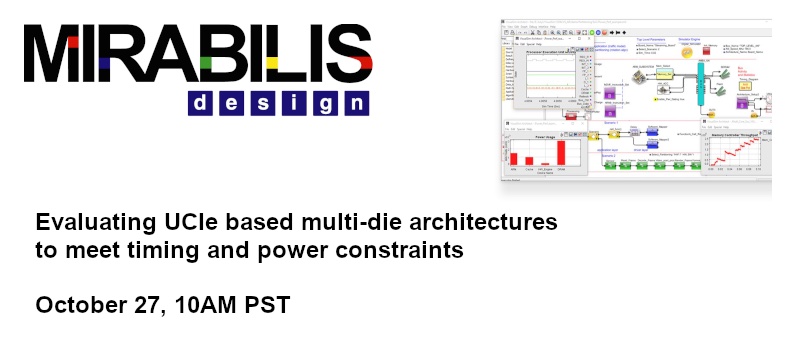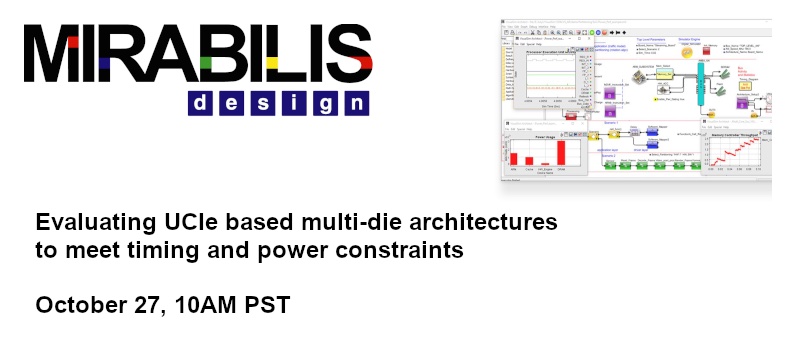 Description
Multi-die designs allow systems engineering to pack more functionality with different timing and power constraints into a single package. Older generation multi-die split the dies into high-speed and low speed. Newer, high-performance multi-die System-on-Chip (SoC) requires interaction between memories across the die-to-die interfaces. Connections between dies must be power efficient, have low latency, provide high bandwidth to transfer massive amounts of data, and deliver error-free operation. The distribution of cores, deep neural networks and AI engines across these dies makes it extremely hard to predict the expected end-to-end latency, power spikes and effective bandwidth. Moreover, Multi-die architectures have evolved from proprietary to industry standard UCIe.
This Webinar looks at the system-wide view of performance and power in a multi-die SOC. We will be showcasing a few use cases that combines various types of processing engines across PCIe and interconnected UCIe. This modeling effort will present the user with different system performance and system architecture models and a guide on how to best bring different aspects of their design together in a holistic way that is optimized for power, timing and functionality.
During the Webinar, users can follow along using VisualSim Cloud. To get started with VisualSim Cloud, users can register and receive a login at https://www.mirabilisdesign.com/visualsim-cloud-login/. Once you receive the login, follow the instructions, and open the models provided in the Template pull-down. More instructions will be provided at the start of the Webinar.
Share this post via: