Webinar – Automotive Cybersecurity
October 21, 2020 @ 11:00 AM

-

12:00 PM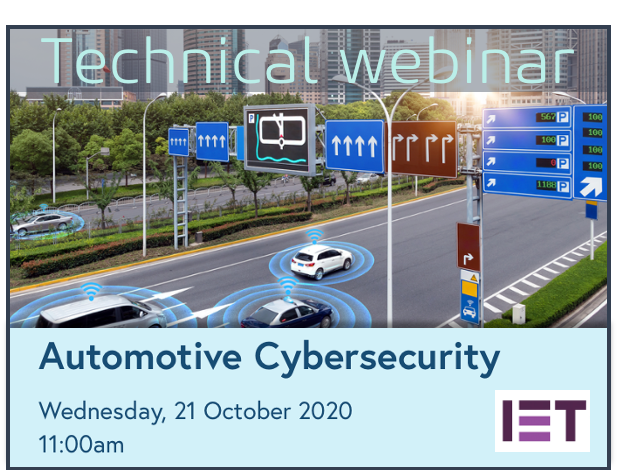 21 October 2020 @ 11:00 am

–

12:00 pm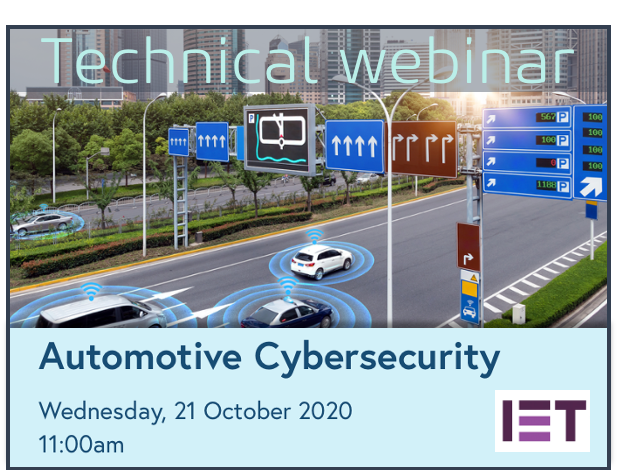 This free to attend automotive cybersecurity webinar hosted by the Institute of Engineering and Technology (IET) features a presentation by Aileen Ryan, Senior Director of Portfolio Strategy at Mentor, a Siemens business. Aileen will present alongside David Evans, Connected Vehicle Lead at Applus IDIADA, and Paul Wooderson, Cybersecurity Principal Engineer & Team Leader at HORIBA MIRA.
When: Wednesday 21 October 2020
Time: 11:00am BST
In the era of connected and autonomous vehicles (CAVs), the topic of cyber security has become critically important for road vehicles. Every top-selling make of new car in 2020 has safety-critical components connected directly to the Internet and autonomy will further increase the significance of these connections. Automotive-related hacks have nearly doubled every year since 2016 and 82% of those did not require physical access to a vehicle. Real-life attacks remain rare for now, but in future a successful attacker could remotely steal a truck, crash a car or even bring a city to a standstill, risking lives on an unprecedented scale.
This webinar discusses the challenges faced by the automotive industry in the light of increasing cyber risk and offers practical strategies for addressing them, based on the latest cutting-edge research. Our speakers will look at the benefits of connecting vehicles, to each other and the wider world, in ways that enable performance that is beyond individual human drivers. The presentations will highlight the new methods needed to engineer and assure resilience, which are essential so that security mechanisms can evolve throughout the vehicle life. This new engineering approach increases the likelihood of detecting and responding safely to threats that were not known when the vehicle was designed.
Register here for more information and to secure your place.
Share this post via: