Webinar: Asset performance excellence for smart energy and utilities
LIVE WEBINAR | 01 SEPTEMBER 2022 | TWO SESSIONS AVAILABLE
Digital toolkit for asset performance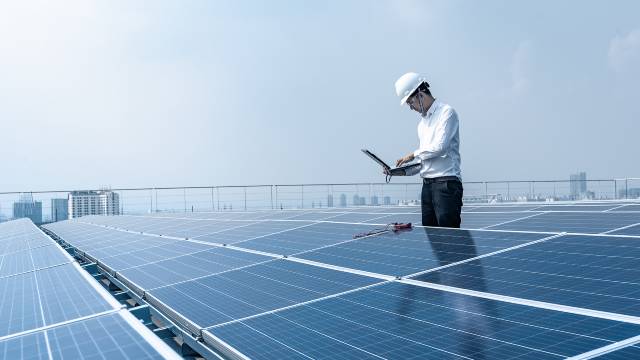 One of the most important decisions for asset-intensive enterprises is how to manage and care for assets. In part one of a smart energy and utilities webinar series, Engineering USA and Siemens will present seven digital tools that fuel energy asset performance excellence. Register for the webinar to discover how digitalizing energy asset management improves operations and business output.
Asset performance management for energy industry
To increase their return on assets (ROA), energy companies use digital solutions for asset performance management (APM). APM solutions enhance enterprise asset management (EAM) by delivering asset performance information and insights at the point of action. This information helps minimize unplanned repairs, reduce equipment failure, increase asset availability and extend asset life.
To help energy businesses improve results, Engineering USA and Siemens are introducing our unique portfolio of smart 7-apps for asset performance management. The applications use artificial intelligence (AI) and machine learning extensions to monitor key performance indicators, collect and analyze asset data and enable prescriptive, predictive and descriptive analytics. In the 1-hour webinar, Engineering USA and Siemens will present the digital tools for asset performance excellence!
Smart maintenance for energy assets
Reactive maintenance
Early warnings (machine learning)
Root cause analysis
Condition-based maintenance
Register for the webinar to learn how smart maintenance for energy assets can be performed digitally to save time, cost and resources.
Energy and utilities smart plant management
Continuously monitor the health of energy and utilities plants using smart plant management. This solution offers digital twin technology paired with simulation modelling software and behavior analysis. Join the webinar for a demonstration on taking factory planning and maintenance to the digital future. The webinar will conclude with a panel discussion with energy industry experts.
Share this post via: