Webinar: Ansys Lumerical for Photonic Integrated Circuit Design
April 12 @ 8:00 AM

-

9:00 AM


Ansys and Rand Simulation will be presenting an overview of Ansys Lumerical for photonic integrated circuits (PICs) and related components on April 12 at 11 AM EST. We will be covering electronic-photonic design automation (EPDA) workflows and the Lumerical compact model library (CML) compiler to provide an end-to-end representation for today's modern optical and photonic engineers and product manufactures.
To foster a design ecosystem for integrated photonics, Ansys Lumerical and Cadence have co-developed design workflows for photonic component designs and circuit designs, leveraging the state-of-the-art design tools of Cadence and Ansys Lumerical. Meanwhile, CML Compiler automates the creation, maintenance, and QA testing of INTERCONNECT and Verilog-A photonic compact model libraries (CMLs) from a single data source of measurements and simulation results.
Get inside information on this emerging technology from the experts at Ansys and Rand SIM by registering for this webinar, today.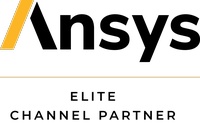 Why should I attend?
– Get the opportunity to learn the EPDA design workflow for schematic and layout driven designs
– Understand using CMLC to facilitate the foundry PDK generation
– Get an inside look into foundry supported Verilog-A workflows
– Stay up-to-date with next generation of technologies and simulation software
What will I learn about and how will it help me?
– Understand the uses of Ansys Lumerical for PIC simulations
– Learn about Ansys Lumerical's feature set and workflows for EPDA
– Learn about Lumerical's CML compiler and its benefits
– Leave with a better understanding of the photonics industry
– Understand how Lumerical is transforming the technology industry and the next generation of advanced photonics products
Share this post via: