Webinar: Achieve semiconductor quality excellence with a closed loop approach
July 13 @ 8:00 AM

-

9:00 AM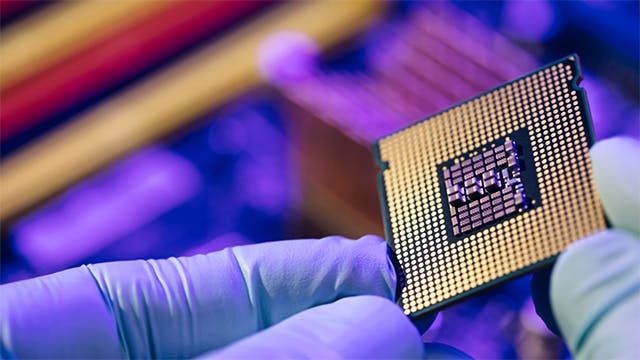 One of the main difficulties currently facing our industry is the customer's expectations, meeting a higher criterion for semiconductor quality. Using legacy processes makes this endeavor formidable. However, implementation of a digital transformation, that includes closed-loop strategy, can streamline development, boost productivity and maintain quality.
In this upcoming webinar, Siemens specialists will discuss:
Why closed-loop quality management must be part of your digital transformation strategy
Aligned workflows for quality to promote collaboration between teams
How a PLM-native QMS ensures quality from the start, saving time and money
Register for this upcoming webinar to find out how a closed-loop approach has advantages.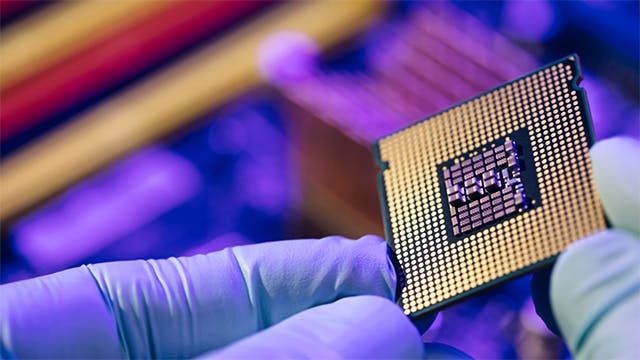 Understanding the challenges of semiconductor quality management
The semiconductor industry is experiencing rapid evolution on a global scale. Shifting market demand, increasing competitive pressures and resource constraints have illuminated existing weaknesses and deficits within semiconductor manufacturing. Continuous improvement of your core processes is the only viable option in this unpredictable, changing market. Without a comprehensive digital transformation, including a closed-loop methodology, the quality of the final product may take multiple iterations, take longer to produce, cost more and be riddled with defects. Frustrated consumers will look elsewhere for their electronic and/or electronic component needs, causing businesses to lag behind the competition.
The benefits of harmonizing semiconductor quality across the product lifecycle
Adjusting to complex, dynamic integrated circuit (IC) markets requires a closed-loop quality strategy. With Closed-loop Semiconductor Quality Management, you can directly:
Employ PLM – QMS solutions to streamline your value chain to deliver increasingly complex goods.
Synchronize the management of semiconductor quality over the whole product lifecycle, from conception to delivery.
Use QMS and PLM tools in a single collaborative platform to create high-quality devices
Exceed targets throughout manufacturing, pleasing consumers with reliable and high-quality products.
Manage data easily between domains so teams can design products properly the first time, enhance NPIs, save costs, and innovate for a competitive advantage.
Harnessing the power of QMS and PLM in semiconductor manufacturing
Quality management systems address nonconformity, complaints, root-cause investigation and risk minimization. Siemens Closed-Loop quality management system meets industrial machinery standards. Maintain industry-leading regulatory compliance, quality and operational efficiency while meeting all criteria and offering our clients an edge.
PLM maintains all product data, including bill of materials (BOMs), revision history, and change management. Siemens PLM, a 3D software development toolkit, provides modeling, sketching, assembly, path planning, interoperability and visualization to boost innovation, reduce expenses and decrease time spent. Important in the production of semiconductors considering their need for increased power in a reduced space.
Implementing native QMS tools on a collaborative PLM platform ensures that crucial information for revising or improving new product development is easily available.
Meet the speakers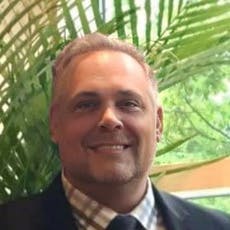 SIEMENS DIGITAL INDUSTRIES SOFTWARE
Kyle Fraunfelter
Industry Marketing Manager
Kyle Fraunfelter has over 25 years of experience in the Semiconductor industry working in various roles from Solution Consulting, Lithography Engineer, Electronic Design Automation Engineer, and Quality Management expert. Kyle's years of experience as a vendor and customer has left him with a deep understanding of all aspects of the semiconductor lifecycle industry, which includes standards, regulations and Substance Compliance. Now, as Siemens Industry Marketing Manager, Kyle is committed to staying up to date with industry trends and sharing his knowledge through his podcast on to Semiconductor Lifecycle Management, Quality Management, Manufacturing Planning and Fabrication, OSAT and Supply Chain Collaboration.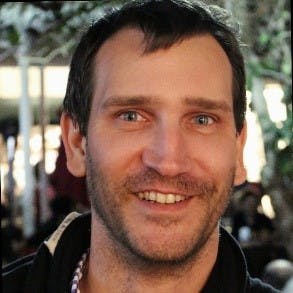 SIEMENS DIGITAL INDUSTRIES SOFTWARE
Daniel Schmitt
Portfolio Development Executive
In Daniel's current role her supports various industries including aviation, health & life sciences, automotive and defense just to name a few. Over the last 24 years Daniel has created a unique understanding of how technology works and how it is applied on the business side. He is highly proficient in Industry 4.0, Digital Twin, Digital Factory, and Smart Manufacturing initiatives. At Siemens he supports the segment sales teams with product specific knowledge of Siemens MOM solutions including Quality, Manufacturing Engineering, Advance Planning & Scheduling and MES.
Share this post via: