Webinar: Accelerating Innovation with accessible CFD Solutions: Breaking barriers for small and medium-sized businesses
May 3 @ 5:00 AM

-

6:00 AM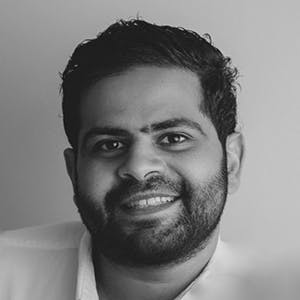 Traditionally, investing in computational fluid dynamics (CFD) solutions has been challenging, posing hurdles associated with workflows, license structures, and capital and skillset requirements. Advances in high-performance computing (HPC) on the cloud, graphics processing units, solver technologies, and business model innovations are shifting the landscape – making CFD solutions more accessible for small and medium businesses. We are hosting a webinar to discuss such advancements and other recent developments in this field.
You need to be the disruptor, not the disrupted!
Businesses of all sizes are competing in the global arena today, developing increasingly complex products as they seek to remain competitive in the global marketplace. Product teams must acquire state-of-the-art tools to develop such products.
For instance, equipment manufacturers need the right tools to develop pumps with higher output, valves with lower frictional losses, and turbines with optimized operating speeds. At the same time, companies developing products for industries like automotive, medical devices and consumer electronics strive to optimize temperature/pressure distribution, while others from aerospace, aviation and marine may prioritize the optimization of aerodynamics, hydrodynamics, or propulsion systems.
Such seemingly inconsequential increments in performance and functionalities form the bedrock of more significant, cutting-edge innovations and are made possible by CFD solutions.
Webinar Agenda:
In this webinar, we will discuss the following:
Trends that necessitate the use of CFD solutions
Why CFD?
Siemens Simcenter's value proposition
Real-world results: Story of Impact
Meet the speaker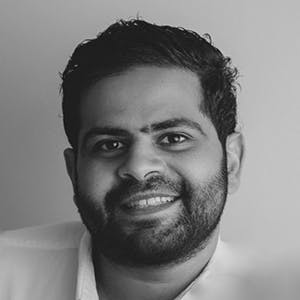 SIEMENS
Dr. Vinan Mistry
Global Portfolio Development
Vinan Mistry, based in London, UK, currently serves as the Global Portfolio Development Manager for Simcenter's CFD solutions and Simcenter SMB in the Global Sales & Customer Support team of Siemens Digital Industries Software.
His role is to ensure that the global business achieves the revenue targets for CFD through driving our go-to-market strategy by creating, executing and maintaining portfolio business plans, aligning those plans with global stakeholders across sales, segment and industry teams and ensuring we have correct local enablement programs in place.
Vinan worked as a research engineer at Airbus before joining CD-adapco in 2013. He started life as an application engineer before moving to the US to become a regional sales account manager. Vinan moved back to the UK in 2021 to take up his current role in global portfolio development. He has a MEng in Aeronautical Engineering and an Eng researching novel simulation methods for future drag reduction technologies on civil airliners.
Share this post via: