Vehicle electrification manufacturing engineering and operations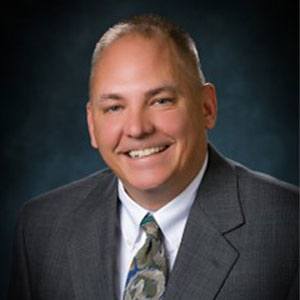 June 23, 2022, 02:00 AM PDT
June 23, 2022, 09:00 AM PDT
Consumer desire, changing governmental regulations, and technology innovations are just some factors accelerating the progress of vehicle electrification. Electric vehicles (EVs) have also become a catalyst for new players to enter this space. Subsequently, they're disrupting the traditional landscape, pressuring automotive OEMs and suppliers to expand their current product portfolios. And whether you are an established OEM, supplier, or startup, efficient and flexible production systems are a top priority in this competitive new market.
Join our webinar to discover how an end-to-end digitalization approach to manufacturing and the development of a digital twin for production can help automotive manufacturers engineer, launch, maintain and optimize the complex manufacturing systems of the future— Register now!
Meet the speakers
SIEMENS DIGITAL INDUSTRIES SOFTWARE
Nand Kochhar
Vice President of Automotive & Transportation
Nand Kochhar is the vice president of Automotive and Transportation Industry Strategy for Siemens Digital Industries Software. He joined Siemens in 2020 after nearly 30 years with Ford Motor Company, where he most recently served as Global Safety Systems Chief Engineer. He also served as Executive Technical Leader, CAE, and a member of Ford's Technology Advisory Board. Kochhar's tenure at Ford also included executive engineering leadership across various disciplines, including product development, manufacturing, digitalization, simulation technology development, and implementation.
SIEMENS DIGITAL INDUSTRIES SOFTWARE
Todd Bengtsson
Director Automotive Manufacturing Engineering Solutions
Todd Bengtsson joined Siemens Digital Industries Software after working for 18 years in the automotive industry. Since joining in 2000, Bengtsson has focused on developing and implementing best practices and solutions for manufacturing companies.
From 2001 to 2005, he served as the GM Manufacturing Global Solution Architect and, while in this role, earned the CIO Award for the Global deployment of Tecnomatix Process Planner for Manufacturing. He continues to support manufacturing OEMs and suppliers as they evaluate and implement solutions from Siemens Digital Industries Software.
Share this post via: